The Ackbar Staff was released with the following combinations of colour to figure:
Black Ackbar Staff:
Admiral Ackbar (Lili Ledy)


There are 4 main mould variations on the Ackbar Staff.  Taiwan (M3) retooled the mould twice (M3_1 to M3_2 to M3_3) and came with a new mould M4 after all. Subvariants do exist on M4 and there may be more on all moulds not documented. As a result of the fact that these were shot on a sprue tree in higher numbers each shot the subvariants may vary heavily depending on the steel mould used.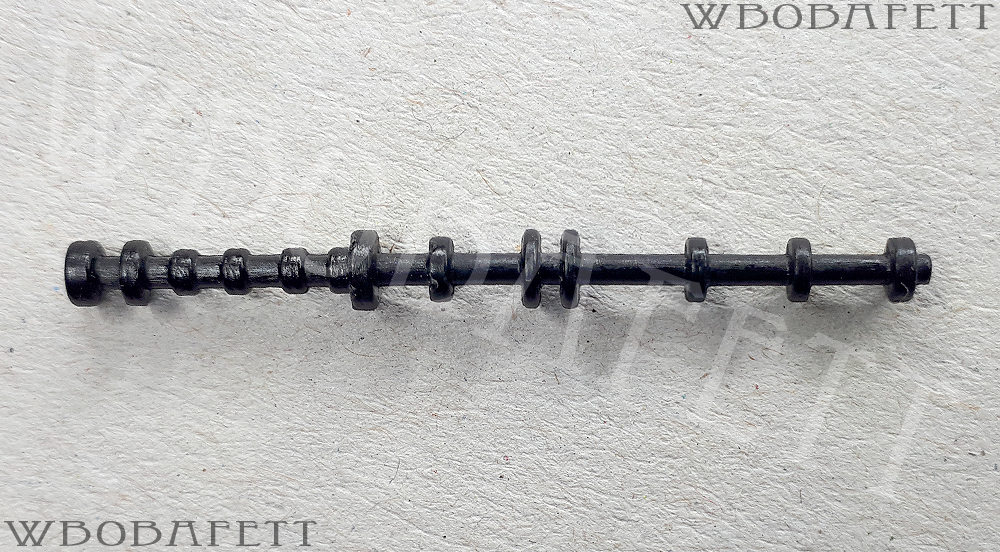 M1 was produced by SMILE in Hong Kong. The following colours are known: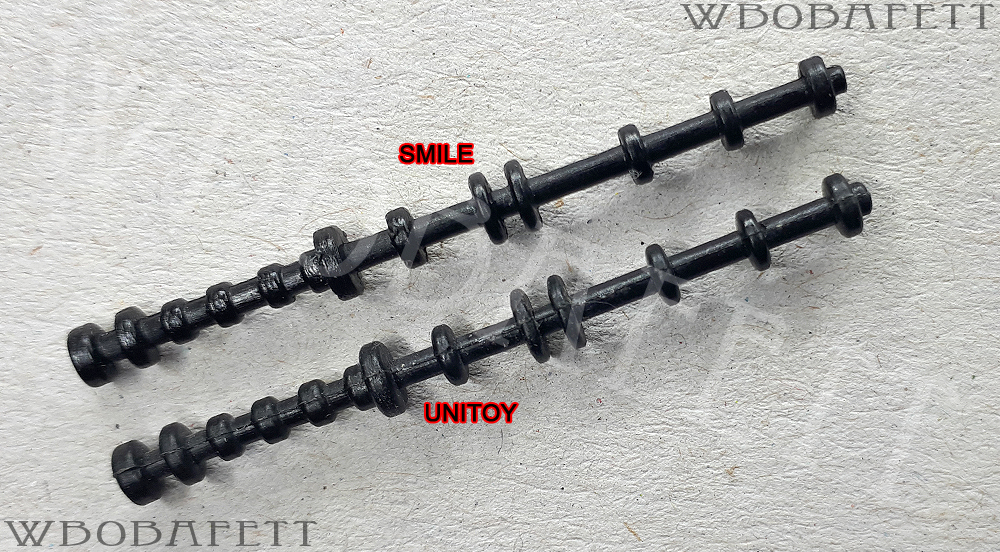 The SMILE version is longer then the UNITOY version. It also has sharped edges whereas the UNITOY is much more smooth and rounded at some deatils.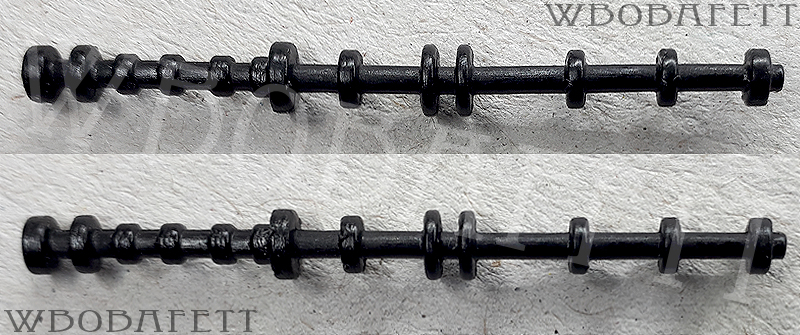 M2 was produced by UNITOY in Hong Kong and LILI LEDY in Mexico and can come in two main colours:
greyish (Lili Ledy)
glossy black
M3 was produced by UNIVERSAL MANUFACTURERS in TAIWAN (TJ). The steel mould was retooled twice at the Taiwan factory probably due to problems while producing. The thin staff (M3_1) was thickened (M3_2) and at a later point the ejector pins were adequate enlarged (M3_3). The following colours are known:
glossy black
dull black (greyish)
dull black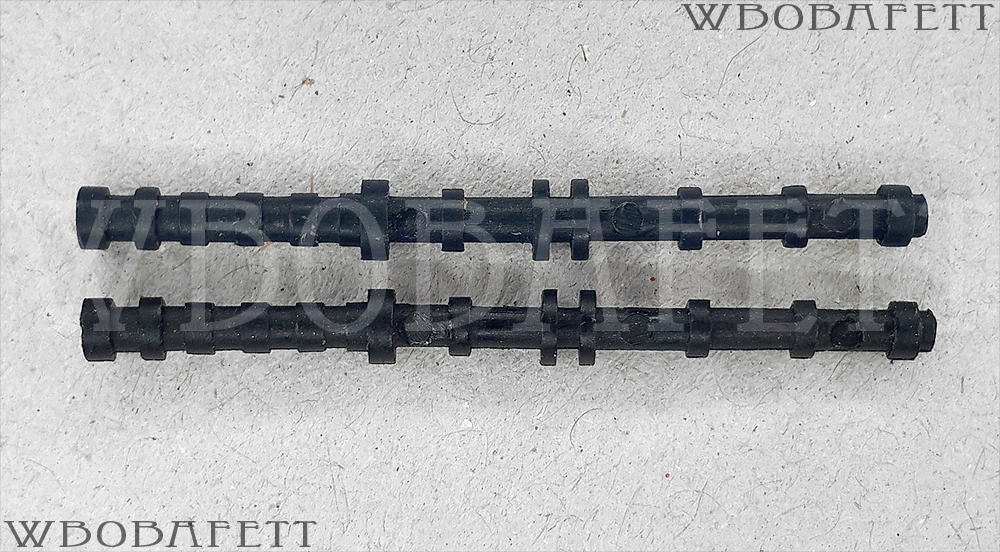 M4 was produced by an unknown factory in TAIWAN (TJ). After the retools of M3 the factory decided to make a new mould all over. The following colors are known:
– dull blueish black
– dull black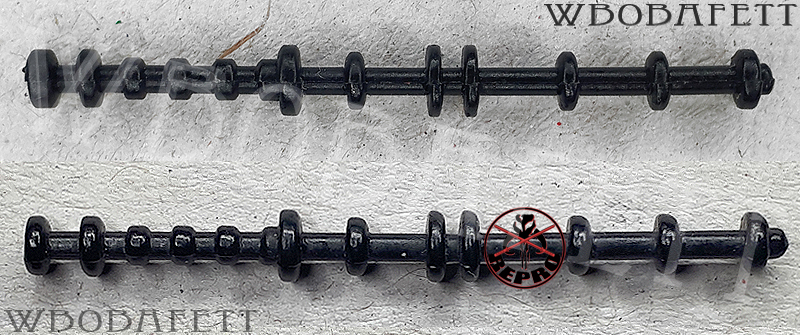 The R1 is one of the most common reproductions out there. It has been around for decades. They are casted in black plastic. Above you can see the mould differences between Unitoy M2 and R1.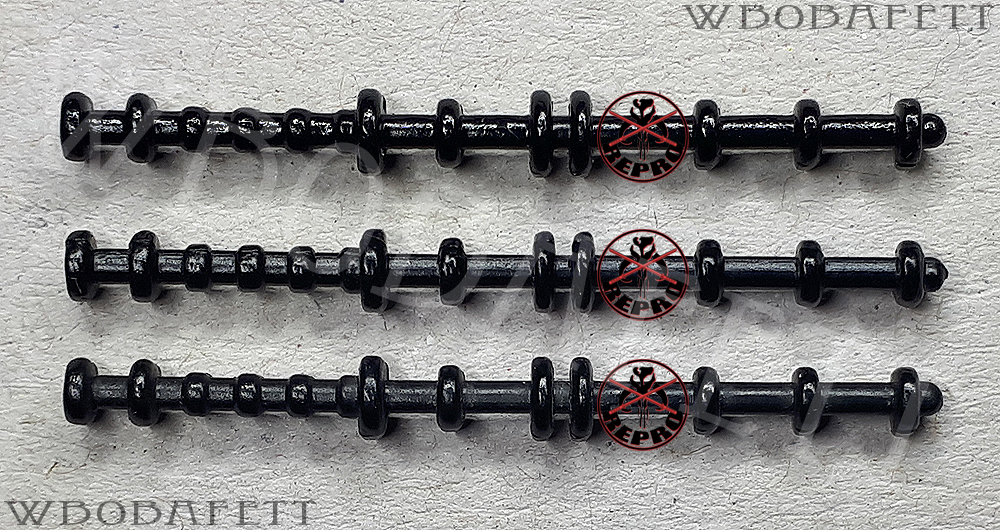 As you can see above they exist in different shades. They don't swim when submerged in water and therefore are an easy spot. The following colours are known:
black (glossy)
black (semi glossy)
black (dull)
Lili Ledy Admiral Ackbar Guide