Variant Villains is a NOT FOR PROFIT service for the VSW community.
To help offset our ongoing site operating costs and software subscriptions, donating any amount would be hugely appreciated.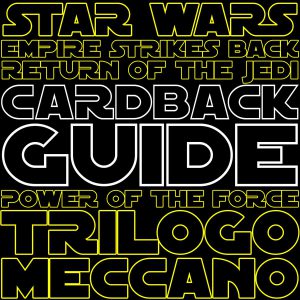 17th January 2023
I'm very proud to announce a new Cardback section to the Variant Villains site. This project, nicknamed Kellerman V2, was made possible thanks to the outstanding efforts of Stephane Faucourt and Jeff Echtenkamp.
We now feature cardbacks from the Star Wars, Empire, Jedi, Trilogo, POTF, Meccano, Droids & Ewoks eras.
Lili Ledy from Ozio, and Top Toys/ Glasslite cardbacks from Walkie are also featured in this new section, plus the Boba Fett cardback guide from Narayan.. More character specific pages coming soon!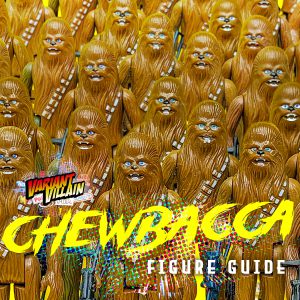 29th December 2022
300 Chewbaccas later, VV has a brand new figure guide to see out 2022!
We've redrawn the whole COO map for Chewie and documented all the paint variations you'll want to know about. PBP, Taiwan, Unitoy, Top Toys, Poch, Smile, Lili Ledy, Kader and Glasslite. Great knowledge drops about the bigfoot, green limbed figure and painted dot figures along the way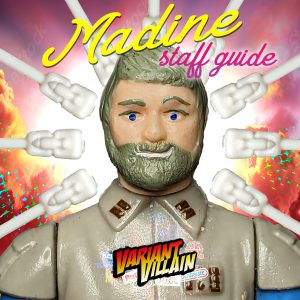 14th December 2022
Pointer, staff, spatula, wand, probe thing-y…
Call it what you will, but one thing for sure is this is a tough little accessory to figure out, but the Villains have done the hard work for you.
Check out the latest guide which details 3 moulds from 4 factories. You'll be left with a smile on your dial too.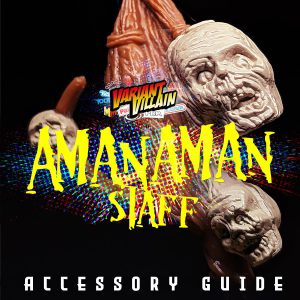 12th December 2022
Oooooh… The Amanaman Staff accessory guide is now alive!
We've got a scarily accurate reproduction to swerve adding to your collection. It's not a fever dream, there really is a metal version as well!
Don't be haunted by repro… check it out before Amanaman comes hunting to put your head on a stick!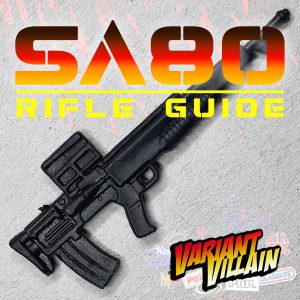 11th December 2022
The SA80 rifle (aka. YPS rifle) guide is up. SA80 rifle from G.I. Joe used for the Snowtrooper premium in the YPS 510 comic.
We're looking for reproductions to add to the guide. Please contact us via Facebook or the email form on the side if you have any.
Thanks. Wolff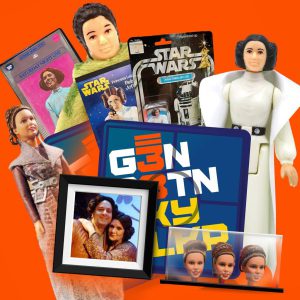 9th December 2022
Princess Leia is so amazing, Team GS have dedicated 2 whole shows to her!
Jamie & Mark from VV discuss all things Leia figure related, while main interviews from David DeMarchis, Bruce White & Ron Salvatore cover an array of treasures including mis-cards, proofs, box flats and personal stories about meeting Carrie.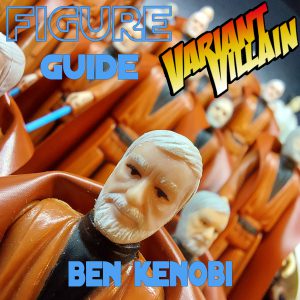 4th December 2022
Hello there! Wolff and Tim have smashed together a new figure guide for the Ben (Obi-Wan) Kenobi figure.
There's plenty of variations to sink your teeth into with this character. If you think you knew everything there was about old Ben, I urge you to take another look as there's plenty of surprises!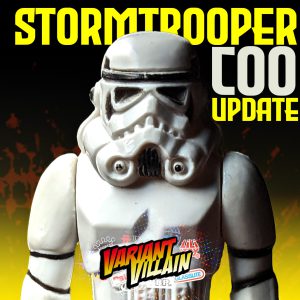 17th November 2022
Thanks to some eagle-eyed COO hunters, we can now present a major update to the Stormtrooper COO sheet. This update features the new Kader family 7 and a Takara COO that wasn't previously included.
3 cheers to Holger, Andreas and Erik for bringing this up and another for James Stevens for the photoshop assistance.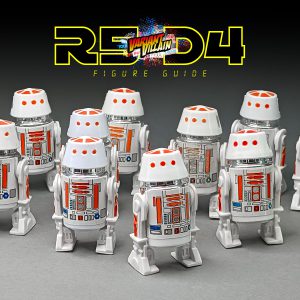 9th October 2022
New mould families! Updated info! Sticker revisions and Brian Angels sexy Red Bar cardbacks.

The newly released R2-D2 guides brought a greater understanding of the Astromech mould families, so Nick & Mark have put their heads together and updated the R5-D4 guide with this new knowledge. 
Found a COO missing from the sheets? Would you like to submit a reproduction item to the database? Found an error or have a site suggestion?
Yes, please do get in touch.
Found a COO missing from the sheets? Would you like to submit a reproduction item to the database? Found an error or have a site suggestion?
Yes, please do get in touch.
We won't be replying to questions asking advice about your individual items, price advice and before you ask, none of the pieces featured on the website are for sale. Thanks.
(no particular order)
Javier Ruilopez
Mark Baker
Jonathan Robinson
Thomas John
Frank Mews
Daren Wilde
Kenneth Bækmark
James Kenneison
Ahmed Boukarrouh
Pattenjan
Stéphane Faucourt
Will Mellish
James Stevens
Justin Quince
Nick Eppinga
James Gurney
Dan Tearle
Jonathan Freeman
Matthew Meade
Lee Martin
Alex MacGraw
Marco Jay
Sergio Sierra
Joshua Buell
Jeff Echtenkamp
To the old-school RS/TIG variant guys: Some of you aren't around so much anymore, but your work got this movement going and we're truly grateful. Thanks x