Variant Villains is a NOT FOR PROFIT service for the VSW community.
To help offset our ongoing site operating costs and software subscriptions, donating any amount would be hugely appreciated.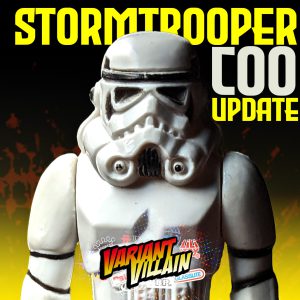 17th November 2022
Thanks to some eagle-eyed COO hunters, we can now present a major update to the Stormtrooper COO sheet. This update features the new Kader family 7 and a Takara COO that wasn't previously included.
3 cheers to Holger, Andreas and Erik for bringing this up and another for James Stevens for the photoshop assistance.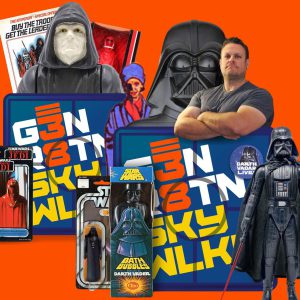 17th November 2022
2 episodes back to back!
Variant Villains drop some knowledge on Darth Vader, The Emperor, Imperial Dignitary and the Emperors Royal Guard. Main interviews from Bill McBride, Daryl Whitlow, Chris Moorehead, Ron Salvatore who chat prototypes, oddballs pieces, focus collecting and hobby history.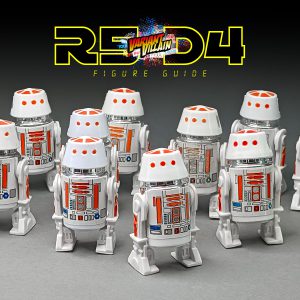 9th October 2022
New mould families! Updated info! Sticker revisions and Brian Angels sexy Red Bar cardbacks.

The newly released R2-D2 guides brought a greater understanding of the Astromech mould families, so Nick & Mark have put their heads together and updated the R5-D4 guide with this new knowledge.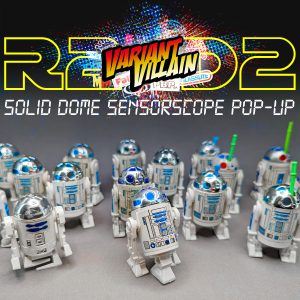 25th September 2022
Astromania! All three at once!! R2 Solid dome, Sensorscope and Pop-Up all get the VV spotlight.
All new guides, COO sheets, new mould families, Droid Factory, Wind-up, Sticker & Screw guides, grails & oddities. It's all there!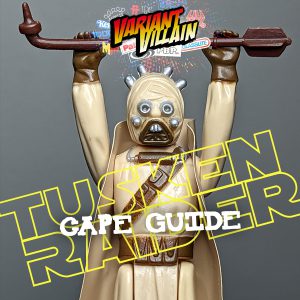 6th September 2022
A mighty Tusken battle cry for both Wolff and Tim Emmerson for their outstanding research work on what's unquestionably a difficult accessory to research… the vinyl Tusken cape.
2 factories, 7 variations to dig into, plus a repro example to avoid.
Roll up your sleeves Villains!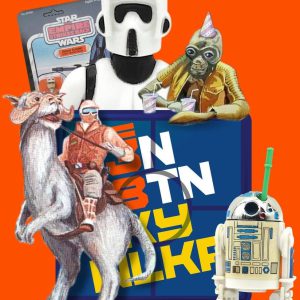 21st August 2022
This month on the GS podcast, Jamie Acott, Will Mellish, Thomas John and Mark Andrews discuss Walrus Man, Biker Scout, Rebel Soldier and Pop-Up R2.
Main interviews from Alex Pardi, Ron Salvatore, Andy Goulding and MC'd by the wonderful hosts Jez, Stu, Craig and Lee Bullock. Enjoy the show!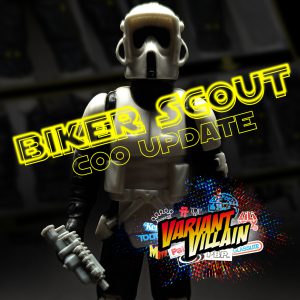 4th August 2022
Biker is one of the more diverse COO sheets, so we're happy to get this published finally. Six factories, spanning the entire planet, cavity numbers, scars upon scars… it's a complicated picture.
Roll your sleeves up and get stuck into the updated COO sheet for the Biker Scout.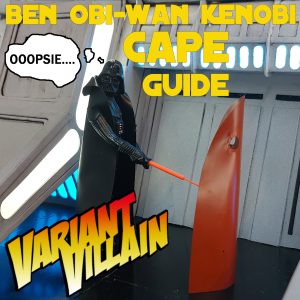 22nd July 2022
Release of the Ben (Obi-Wan) Kenobi Cape guide on TVV.
It includes all produced vintage capes including 30 (!) different production capes.
I want to thank 

Tim Emmerson

for helping me with this so much. He was produced for so long and the cape variants are absurd on this on. We tried hard on this one and it seriously payed off!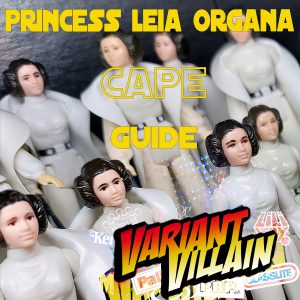 12th July 2022
Wolff & Tim Emmerson have joined forces and produced one of our toughest guides yet… Princess Leia's Cape. This accessory guide covers all known vintage capes, some reproductions, and even the Retro line version.
Not for the feint of heart.
Found a COO missing from the sheets? Would you like to submit a reproduction item to the database? Found an error or have a site suggestion?
Yes, please do get in touch.
Found a COO missing from the sheets? Would you like to submit a reproduction item to the database? Found an error or have a site suggestion?
Yes, please do get in touch.
We won't be replying to questions asking advice about your individual items, price advice and before you ask, none of the pieces featured on the website are for sale. Thanks.
Javier Ruilopez
Mark Baker
Jonathan Robinson
Jon Meade
Thomas John
Kenneth Bækmark
James Kenneison
Pattenjan
Will Mellish
Thomas Gill
Justin Quince
Nick Eppinga
James Gurney
Dan Tearle
Jonathan Freeman
Matthew Meade
Lee Martin
Alex MacGraw
Marco Jay
Sergio Sierra
Thomas Fagan
Joshua Buell
Ahmed Boukarrouh
Narayan S. Naik
Jeff Echtenkamp
To the old-school RS/TIG variant guys: Some of you aren't around so much anymore, but your work got this movement going and we're truly grateful. Thanks x