Variant Villains is a NOT FOR PROFIT service for the VSW community.
To help offset our ongoing site operating costs and software subscriptions, donating any amount would be hugely appreciated.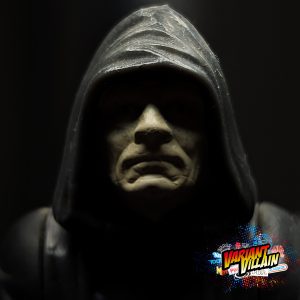 21st May 2023
A second Unitoy mould family has been hiding in plain sight. This figure has been confirmed on POTF cards to date. 
Full credit to 

Erik Terwijn

for this awesome discovery.
Keep your eyes peeled guys – especially through the Jedi line – new variants are out there waiting to be found.


READ MORE »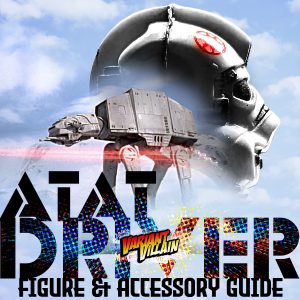 22nd March 2023
In a complete overhaul of the figure, Jamie (aka Jabbawookiee) finally opens the hatch on the AT-AT Driver.
New COO sheet, new guide… Want to know your Kader from your Unitoy? How about two Smile families, moulding details, paint variations, a hodgepodge of mixed up parts, Spanish versions and yes, fancy manicures. Deep dive with us into one of the hardest figures in the whole SW line to unpick – the AT-AT Driver.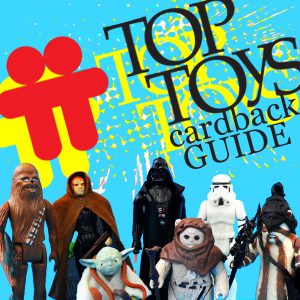 22nd March 2023
Stef's (aka.Walkie) original Top Toys guide has been on VV for some time, however I'm cleaning up the older content and wanted to bring all the cardbacks into a single reference section, and likewise for the Top Toys figure guides.
Top Toys CARDBACKS »
Top Toys FIGURE GUIDES »
While you're in the mood for this peculiar Argentinian toy line, check out Wolff's amazing collection of rare figures in the TOP TOYS GALLERY »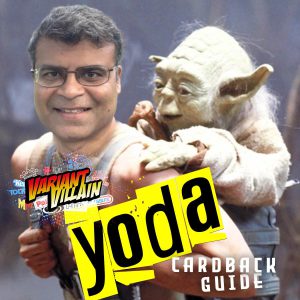 10th March 2023
Narayan's back with another killer cardback reference guide, this time for the Yoda collectors.
It's carefully curated ordering the cardbacks firstly into licensees, then divided further into the vendors. 
Use this guide in coordination with the updated Yoda figure guide and you'll be able to track through Kenner's process with a greater understanding of the figure.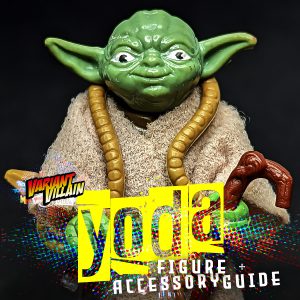 10th March 2023
Yoda is one of the most complicated figures to dive into. Six producers multiplied by four accessories, three mould families, 2 snake colours, then mixed parts, overstock, mould adjustments.. You get the idea.


Jon Meade wrote the original Yoda guide and he's back with this fantastic update for you Villains. As the master says..
"Pass on what you have learned!"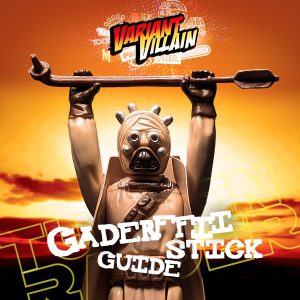 18th February 2023
Argh argh argh! (*echos)
We're back with another common accessory ticked off the list with the Tusken Raider's staff getting the VV special treatment this time around.
Check out Wolff's accessory guide which details the different moulds and enough reproductions to shake a stick at.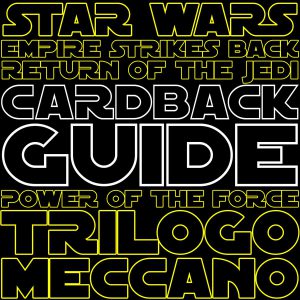 17th January 2023
I'm very proud to announce a new Cardback section to the Variant Villains site. This project, nicknamed Kellerman V2, was made possible thanks to the outstanding efforts of Stephane Faucourt and Jeff Echtenkamp.
We now feature cardbacks from the Star Wars, Empire, Jedi, Trilogo, POTF, Meccano, Droids & Ewoks eras.
Lili Ledy from Ozio, and Top Toys/ Glasslite cardbacks from Walkie are also featured in this new section, plus the Boba Fett cardback guide from Narayan.. More character specific pages coming soon!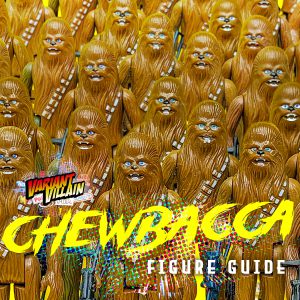 29th December 2022
300 Chewbaccas later, VV has a brand new figure guide to see out 2022!
We've redrawn the whole COO map for Chewie and documented all the paint variations you'll want to know about. PBP, Taiwan, Unitoy, Top Toys, Poch, Smile, Lili Ledy, Kader and Glasslite. Great knowledge drops about the bigfoot, green limbed figure and painted dot figures along the way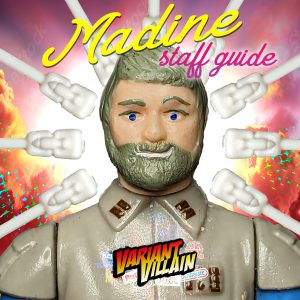 14th December 2022
Pointer, staff, spatula, wand, probe thing-y…
Call it what you will, but one thing for sure is this is a tough little accessory to figure out, but the Villains have done the hard work for you.
Check out the latest guide which details 3 moulds from 4 factories. You'll be left with a smile on your dial too.
Found a COO missing from the sheets? Would you like to submit a reproduction item to the database? Found an error or have a site suggestion?
Yes, please do get in touch.
Found a COO missing from the sheets? Would you like to submit a reproduction item to the database? Found an error or have a site suggestion?
Yes, please do get in touch.
We won't be replying to questions asking advice about your individual items, price advice and before you ask, none of the pieces featured on the website are for sale. Thanks.
(no particular order)
Javier Ruilopez
Mark Baker
Jonathan Robinson
Thomas John
Frank Mewes
Daren Wilde
Kenneth Bækmark
James Kenneison
Ahmed Boukarrouh
Pattenjan
Stéphane Faucourt
Will Mellish
James Stevens
Justin Quince
Nick Eppinga
James Gurney
Dan Tearle
Jonathan Freeman
Matthew Meade
Lee Martin
Alex MacGraw
Marco Jay
Sergio Sierra
Joshua Buell
Jeff Echtenkamp
To the old-school RS/TIG variant guys: Some of you aren't around so much anymore, but your work got this movement going and we're truly grateful. Thanks x