The Bib Fortuna Staff was released with the following combinations of colour to figure:
Grey Bib Fortuna Staff:
There are 3 main mould variations on the Bib Fortuna Staff. Subvariants on M3 do exist. As a result of the fact that these were shot on a sprue tree in higher numbers each shot the subvariants may vary heavily depending on the steel mould used.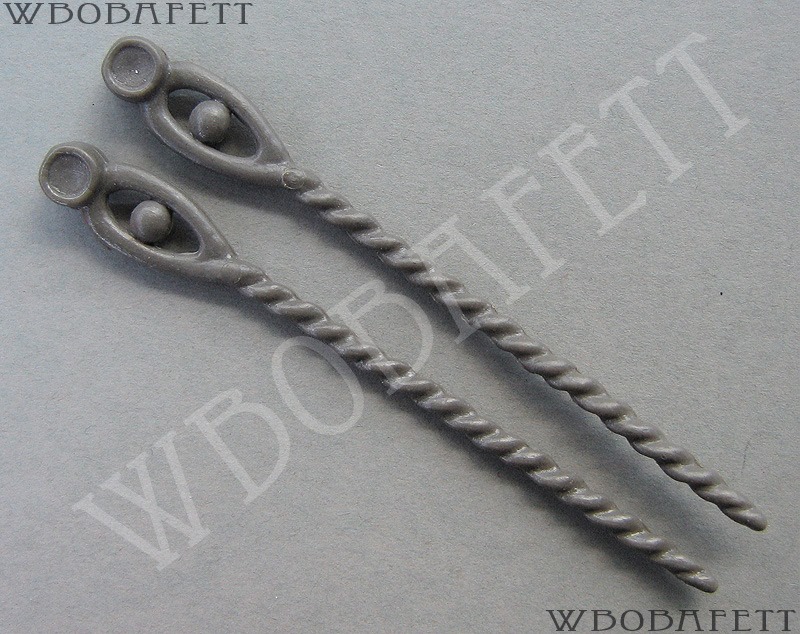 M1 was produced by SMILE in Hong Kong. The following colours are known: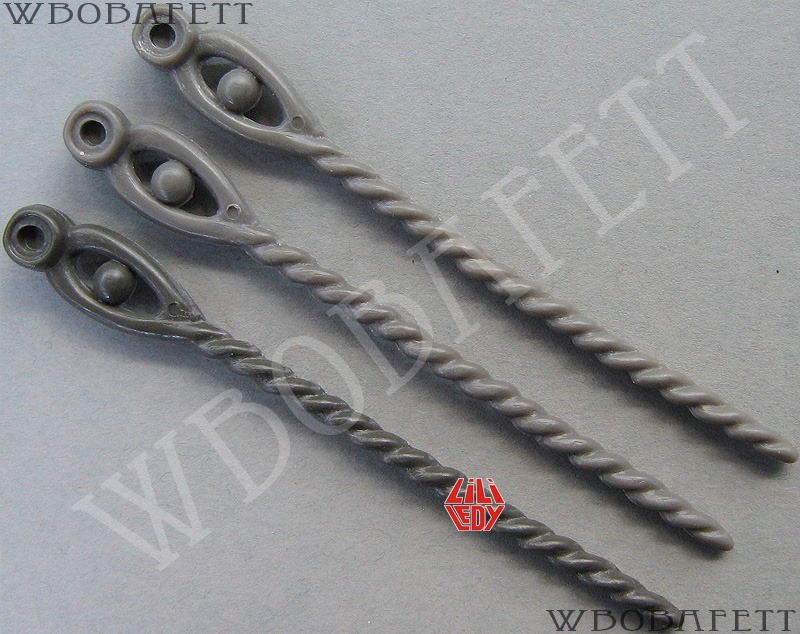 M2 was produced by KADER in Hong Kong and LILI LEDY in Mexico. The following colours are known:
yellowish light grey
light grey
dark grey (Lili Ledy)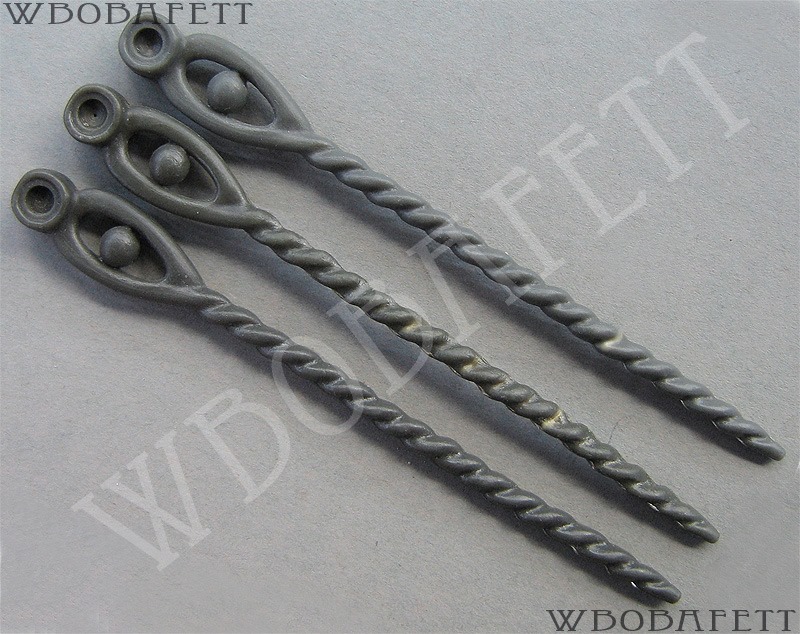 M3 was produced by an unknown factory in TAIWAN. The following colours are known:
grey
yellowish dark grey
dark grey
metallic (not pictured)