The Gamorrean Battle-Axe was released with following figures:
Gamorrean Guard (Lili Ledy)
There are 4 main mould variations plus subvariants on the Gamorrean Battle-Axe. More subvariants may exist. As a result of the fact that these were shot on a sprue tree in higher numbers each shot the subvariants may vary heavily depending on the steel mould used.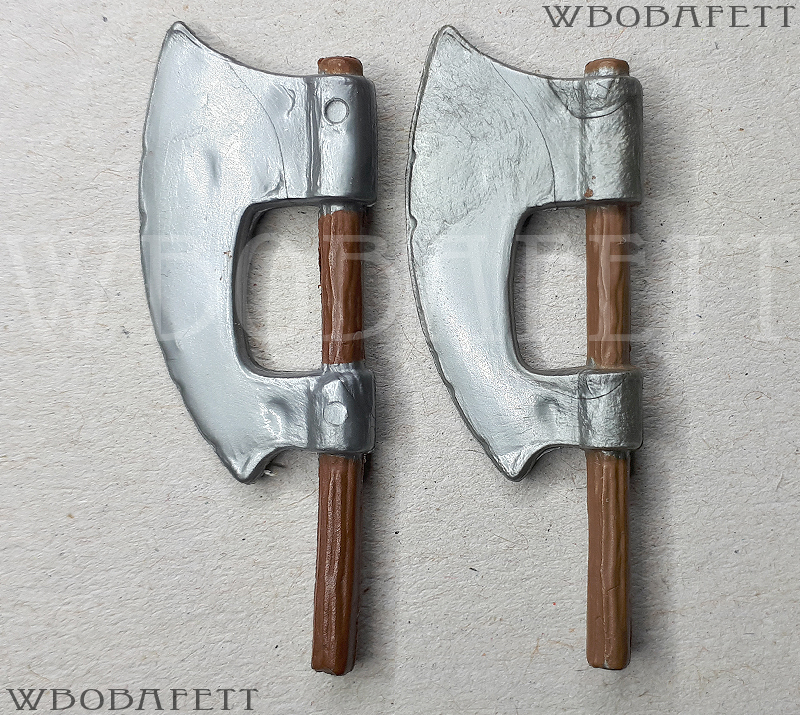 M1 was produced by KADER in Hong Kong and can come in two main colours:
dark brown handle
light brown handle
Both colours can appear on M1a and b. These also can come in rigid or soft plastic versions.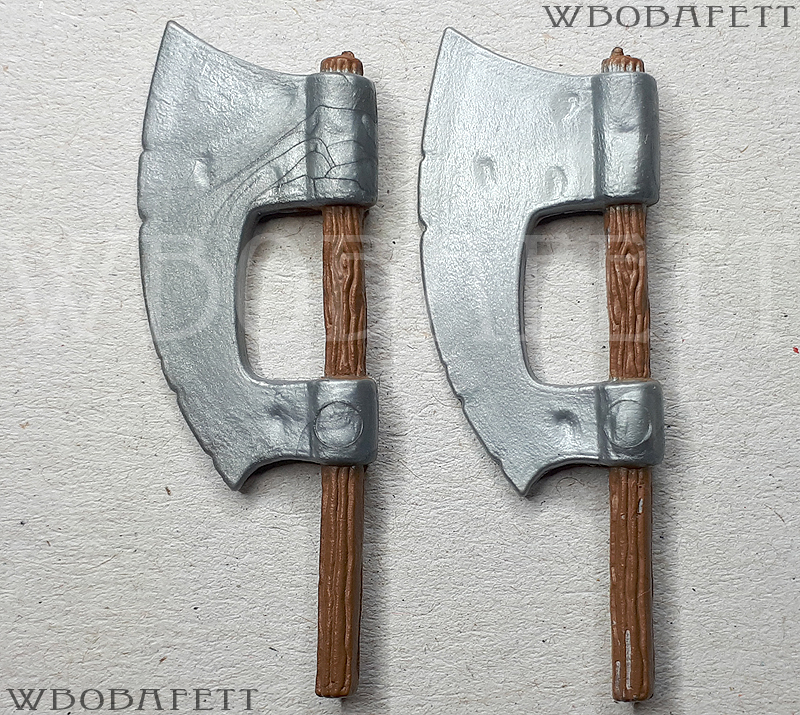 M2 was produced by SMILE in Hong Kong and can come in two main colours:
brown handle
light brown handle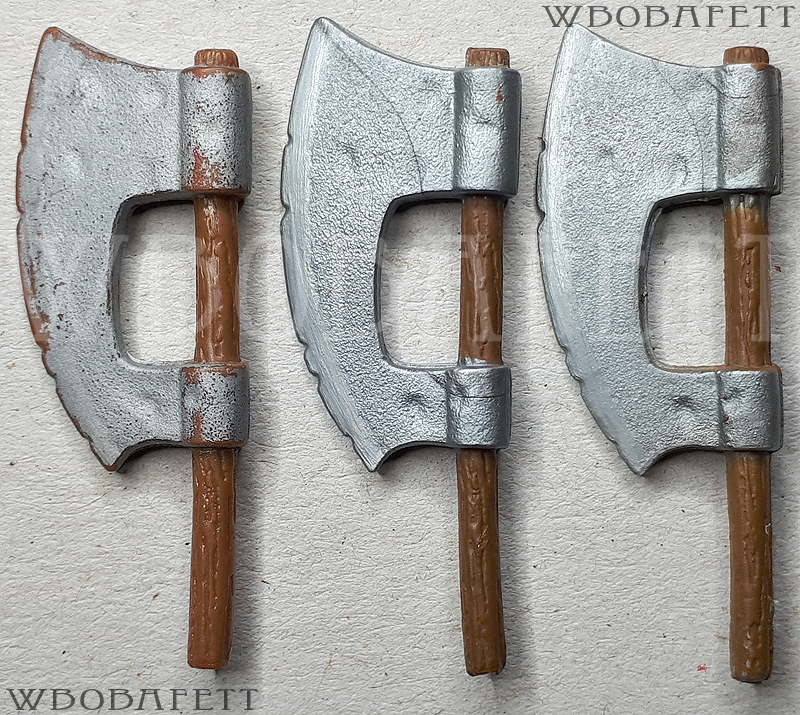 M3 was produced by an unkown factory in MACAU. The following colours are known to all four subvariants:
moulded in brown plastic with silver paint
moluded in silver plastic with dark brown paint
moulded in silver plastic with light brown paint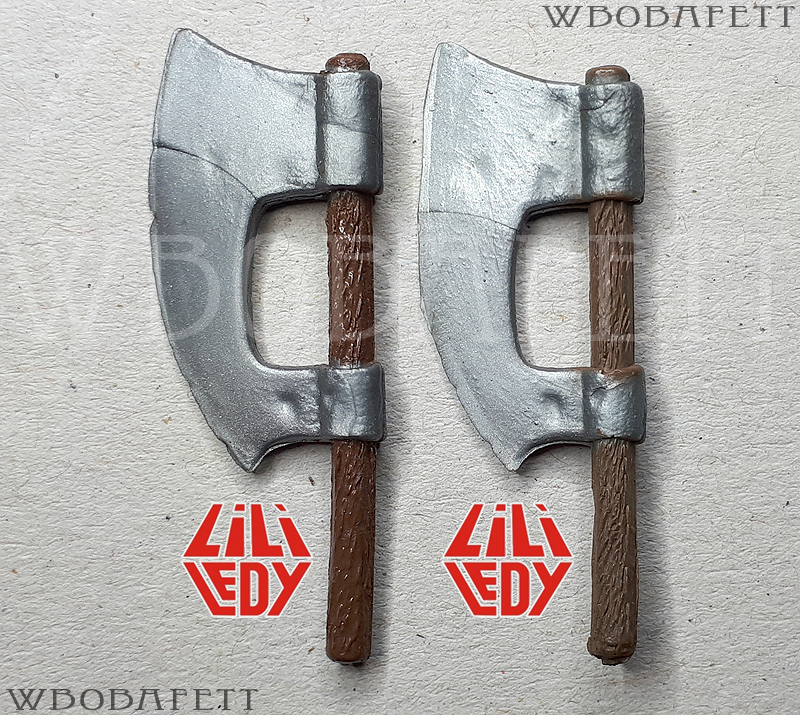 M4 was produced by LILI LEDY in Mexico and can come in two main colours:
reddish dark brown
yellowish dark brown
This axe was produced by MODEL TREM for the "AVENTURA NA GALÁXIA" line in Brazil. These are not made out of plastic but some lead-tin-alloy. The mould was only used in the mid 80s and came with their resident Gamorrean Guard figure:
lead-tin-alloy painted brown
Besides the licensed production through the Lili Ledy company, the bootleg production in Mexico was not in hand of larger factories. These were family businesses, small establishments, that made their own molds, their own machines to inject the plastic. Therefore there is no specific lines or producers known.
These axes shown below were only produced in the 80s and came in accessory sets and were also packed with various figures including a fully articulated (f/a) Gamorrean Guard. Here shown is two colours known:
dark brown (silver paint left)
light brown (unpainted)
This axe was produced by Spółdzielnia Rzemieślnicza "Wytwórczość Różna" for the so called "DELUXE" line in Poland. The mould was only used in the 80s (1986-89) and came with the resident Gamorrean Guard figure. The axe is known in the following colours:
yellow
red
light green
dark green
brown