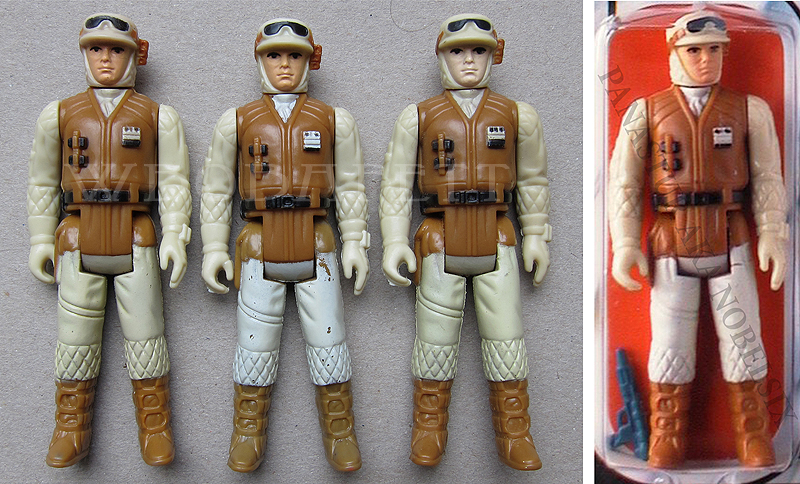 The figure shown in the middle above is the Poch variant of the Rebel Soldier. Main characteristic is the white painted trousers. The "true" white colour was also used for the crotch, the emblem and the neck scarf. This variant is one of the confirmed ones. The used spray masks are the same on the COO counterparts produced by Kenner. The only exception seems to be the much smaller black stripe on the emblem of the Poch variant.
The picture below (to the right) shows the COO that goes together with this Poch variant. Figures with the same COO produced by Kenner are shown next to the Poch variant in the first picture.
Shown on the left picture are two slightly different Poch versions from the Rebel Soldier. As you can see there are two different brown colours to the legs possible. Both colours are mixed up on the right example but they do of course both exist also with matching leg colours.
Some Poch Soldiers have also that kind of "dripped" paint on it. It can only be spotted on the white painted parts of the legs.