I: Kenner/ Poch
   II: Kenner/ LL Retorno
   III: Kenner/ LL Regreso
   IV: Kenner
   V: Kenner
   VI: Takara
Sorry, content not available yet.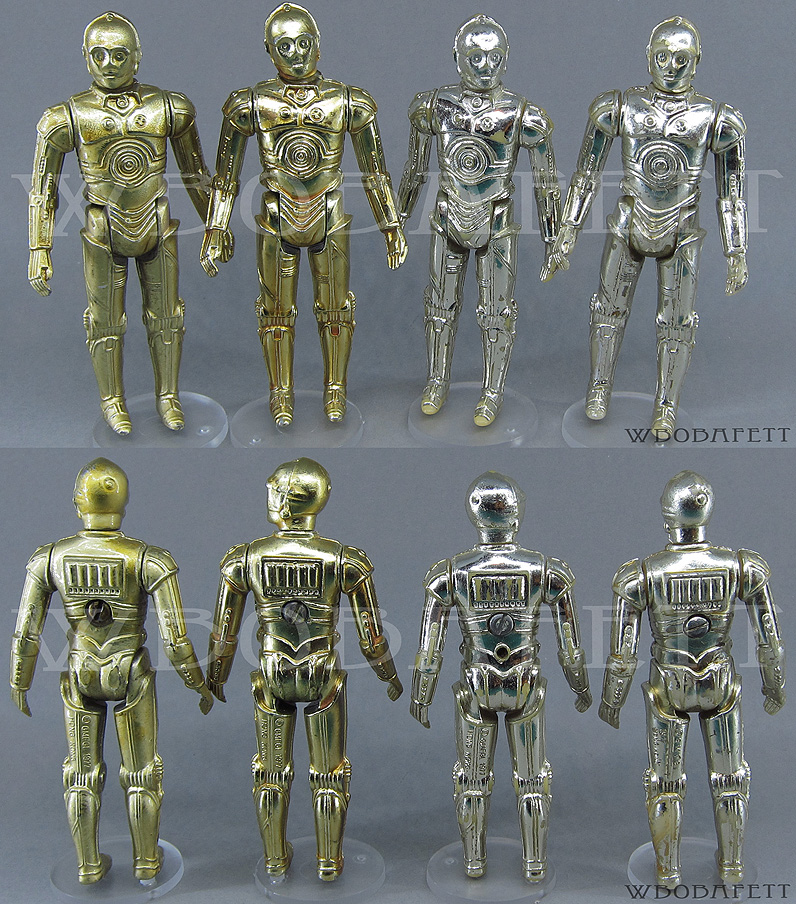 Pictured above are the four main variants of those Lili Ledy produced C-3POs. You have three main colours present: dull gold, shiny gold and silver. The fourth C-3PO has another Coo (3-line HK) and seems to be an early release. The 3-line C-3PO can also be found in various gold tints.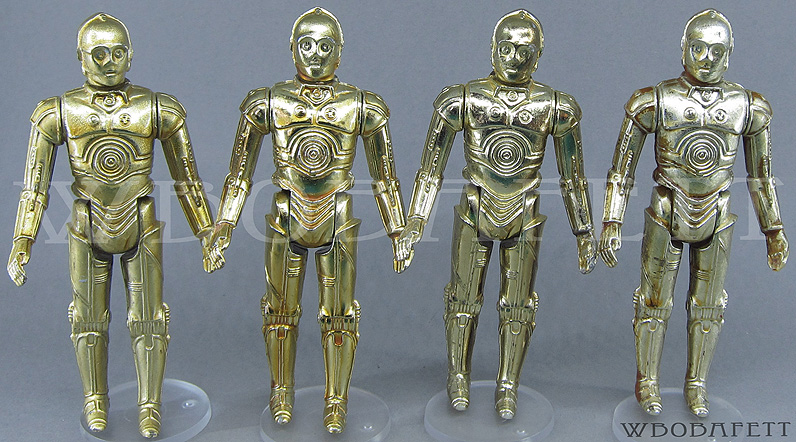 This pictures shows that many more shades of gold are possible. My personal opinion on those is that it could be endless to hunt every shade down ever produced in the LL factory. There is by the way no differences between the so called "PBP" C-3POs and the LL produced ones, because the ones found in Spain are just imported from Mexico. The Spanish 3POs have not one unique feature compared to the Mexican ones, neither Coo, gold tint nor certain dents.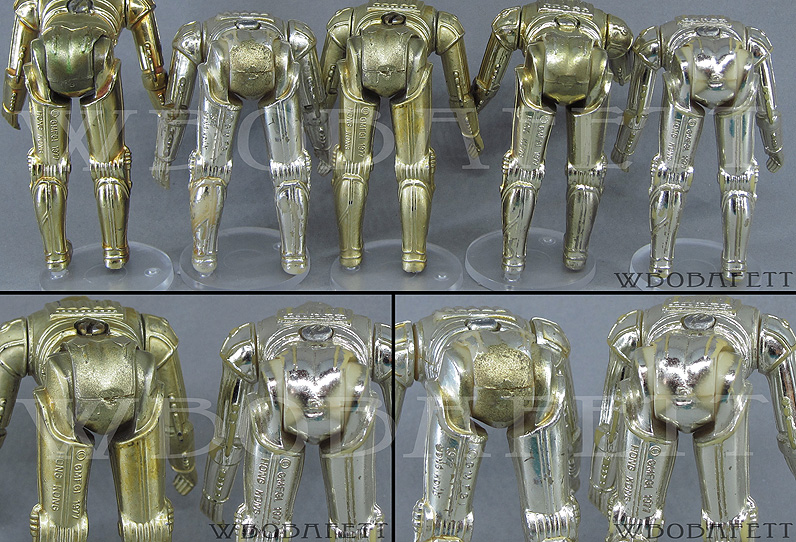 As you can see on the picture above the chroming process in Mexico was also problematic to the "hidden" areas. The "butt" always is lacking chrome and therefore was over sprayed with a bronze spray.
I also pictured two details with a golden C-3PO and a silver one compared to one where the bronze spray simply was forgotten.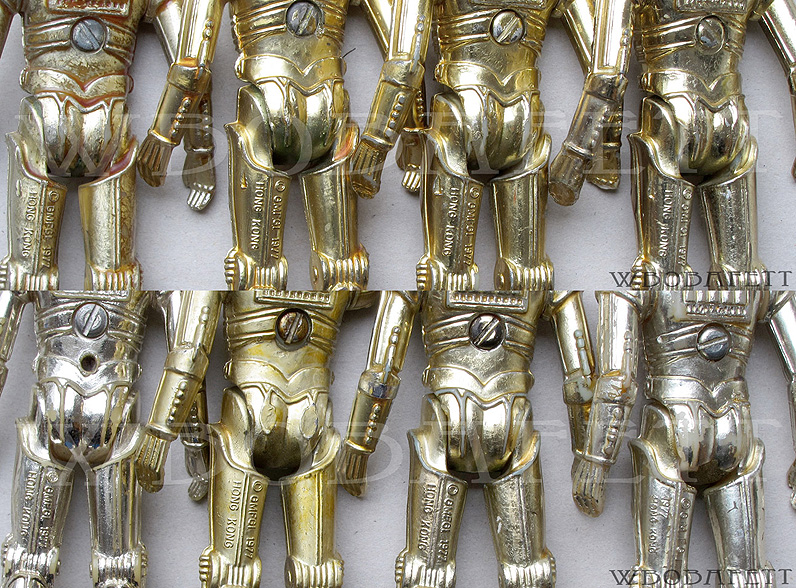 The variety of different Coos and dents on the back is as huge as the different shades of silver and gold. The main ones are:
– HK Coo with dent next to the Coo (see first row)
– HK Coo with hole in the back
– 3-line HK Coo
Pictured to the left are two different heads "used" for the LL C-3PO, a slim head and a fat head. Of course different parts can get mixed up in a busy factory. So indeed the "fat" heads are just mixed up heads from the C-3PO with removable limbs. The same can happen of course to the C-3PO with Removable Limbs
So to me these are factory errors. If you like Lili Ledy variants it is of course worth watching for a fat head variant and also for a slim head on C-3PO with removable limbs.