The Trench Coat was usually released with the following combinations of colour to figure:
Trench Coat:
There are 5 main variations. Subvariants do exist and may not all be documented. As a result of the fact that these were produced from a fabric bought from a third party involved, the subvariants may vary heavily depending on the supplier.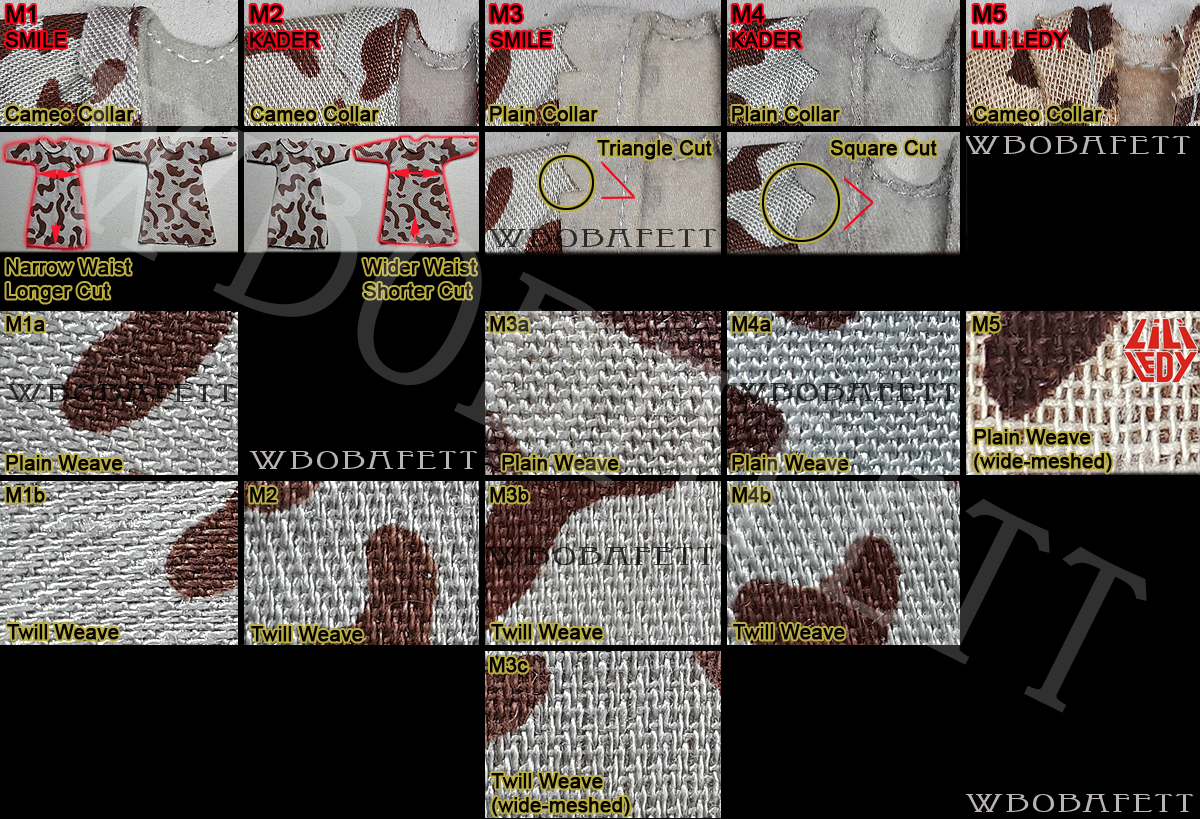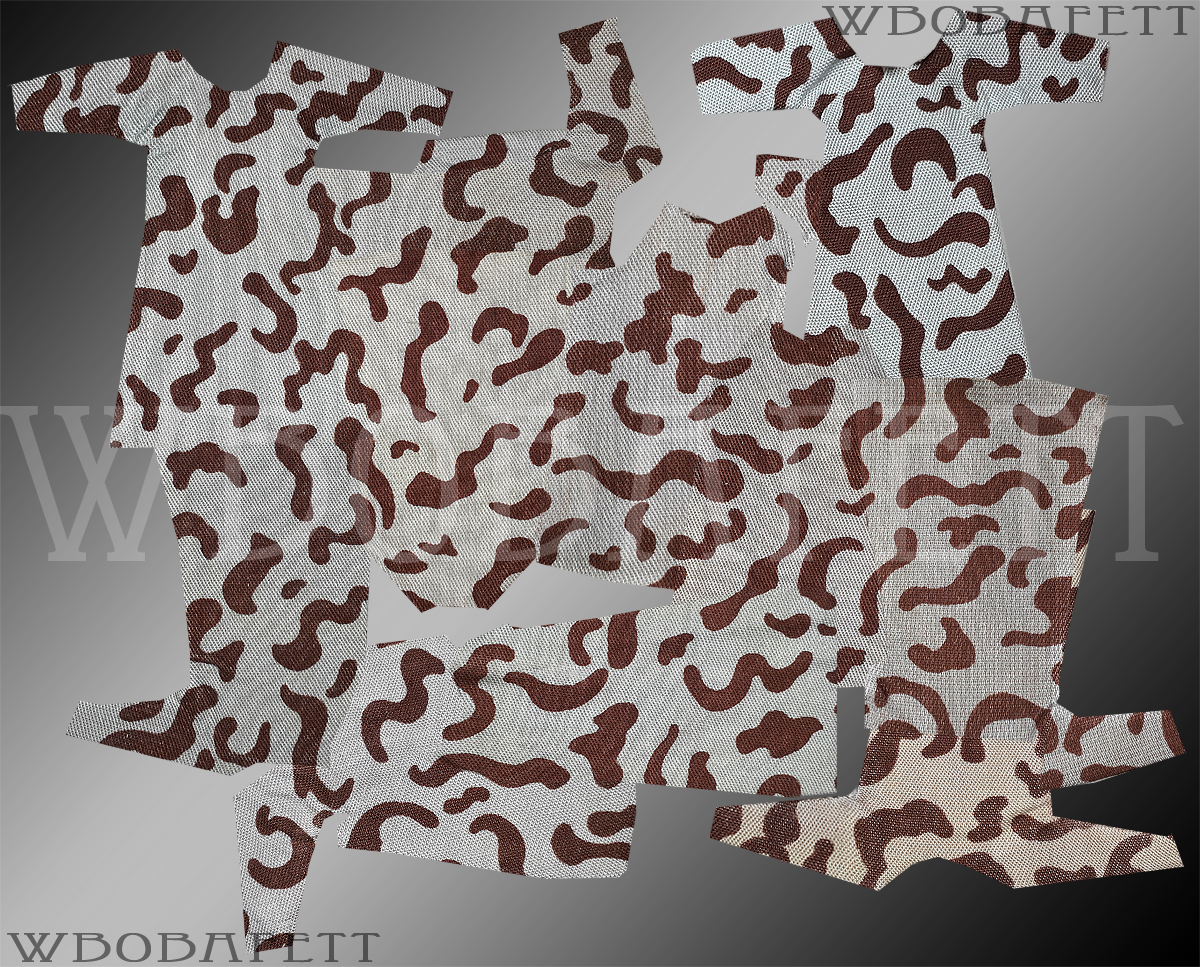 On the example above you can see a mounted pic of 13 capes with overlaying camouflage print. It shows that no matter if Kader or Smile did produce them, they all had the same print coming from a third party supplier. The repeating pattern from the print can't be much bigger then the pic and is therefore limited.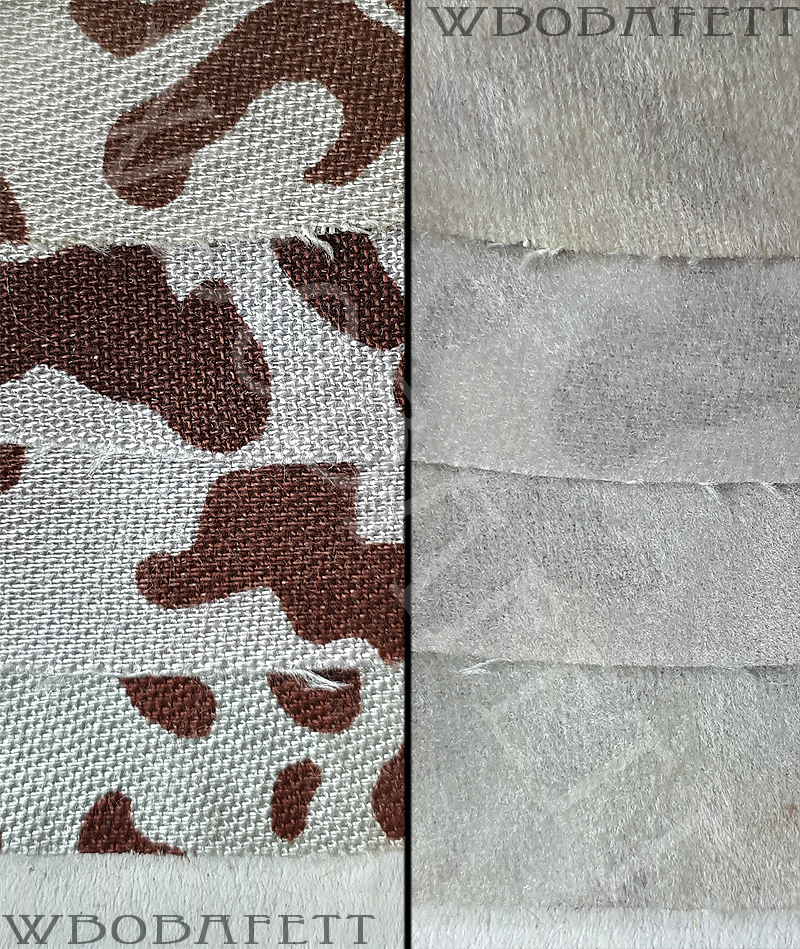 M1 was produced by SMILE in Hong Kong. The following colours are known:
yellowish grey (M1b)
light grey with dark brown (M1a)
light grey with lighter brown (M1b)
blueish grey (M1b)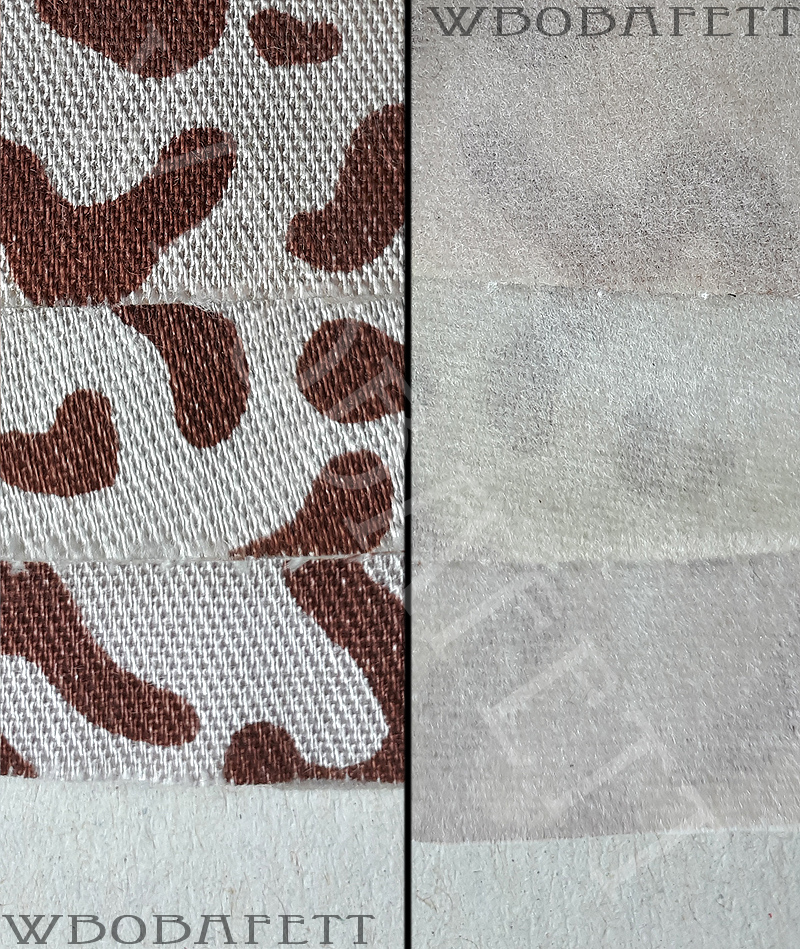 M2 was produced by KADER in Hong Kong. The following colours are known:
brownish grey
yellowish light grey
light grey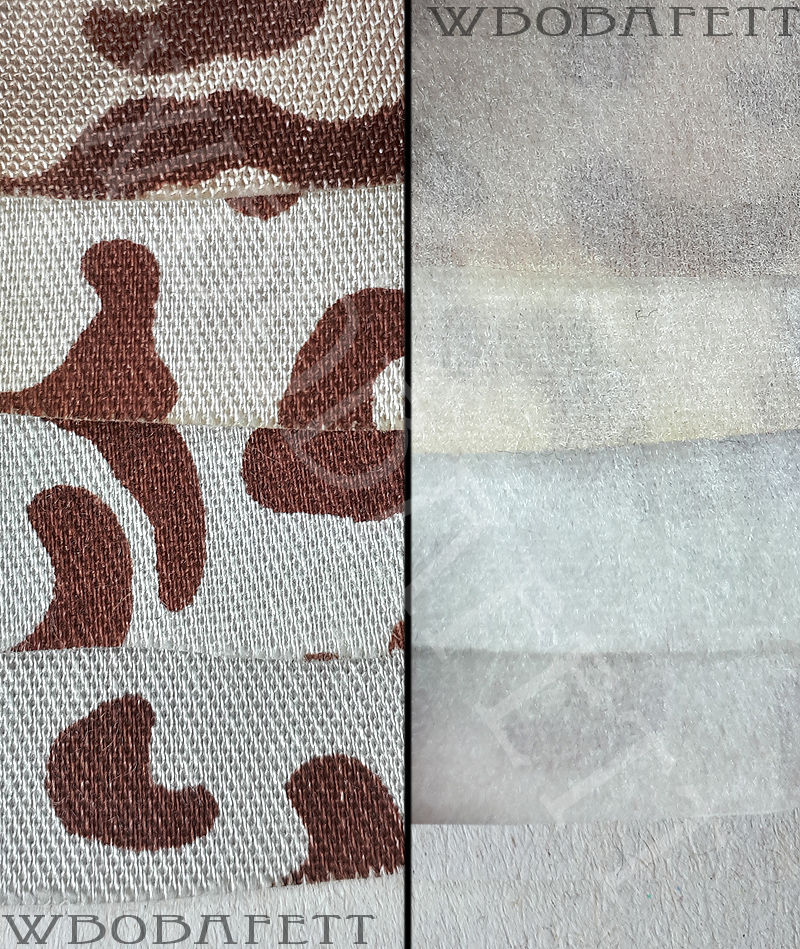 M3 was produced by Smile in Hong Kong. The following colours are known:
grey-brown (M3a) dark print
grey-brown (M3c) light print
yellowish light grey (M3b)
light grey (M3b)
grey (M3b)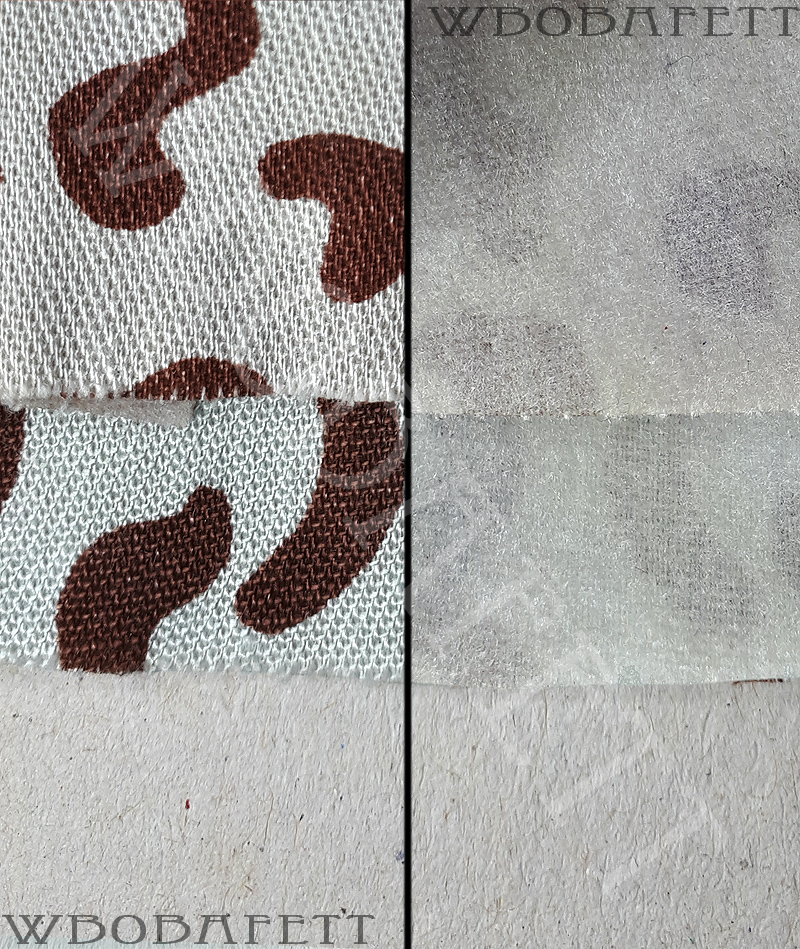 M4 was produced by KADER in Hong Kong. The following colours are known:
brownish grey
blueish grey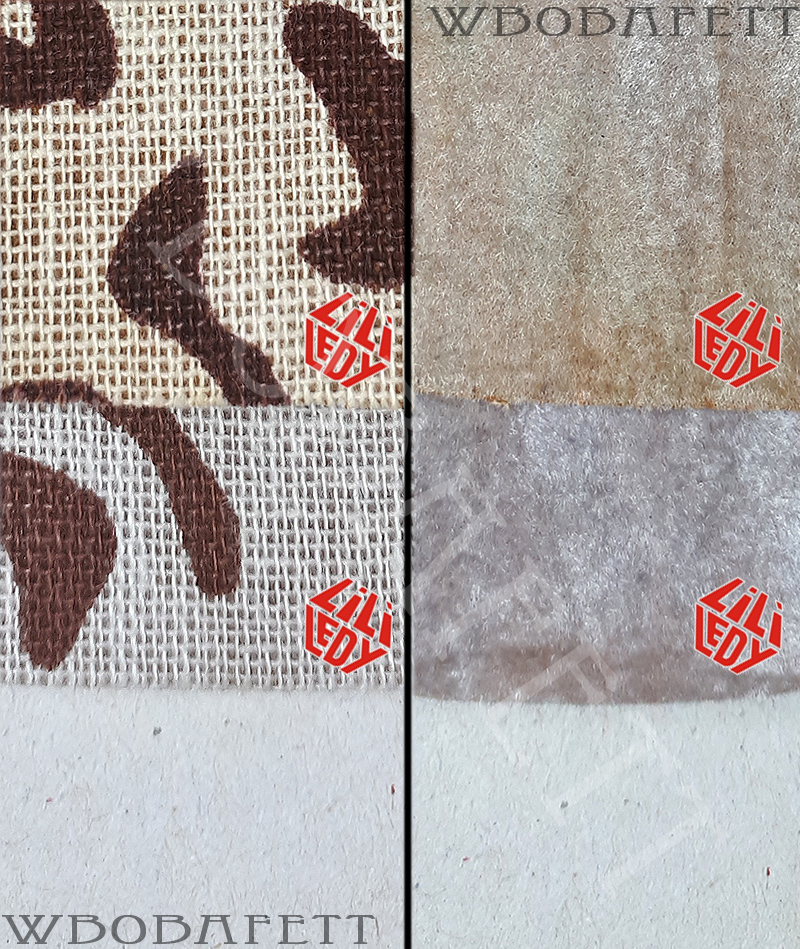 M5 was produced by LILI LEDY in Mexico. The following colours are known: