Hungarian bootleg "Csillagok Haboruja"
Presenting a new unknown variant: Dark brown with blue eyes. It's the third (as far as I know) popping up and the question is, if it's a newer made piece or not. I'm trying to make a guide here on this unknown figure and explaining why it's IMO a real 80's piece (see picture description)
Thanks for looking. Hope you enjoy!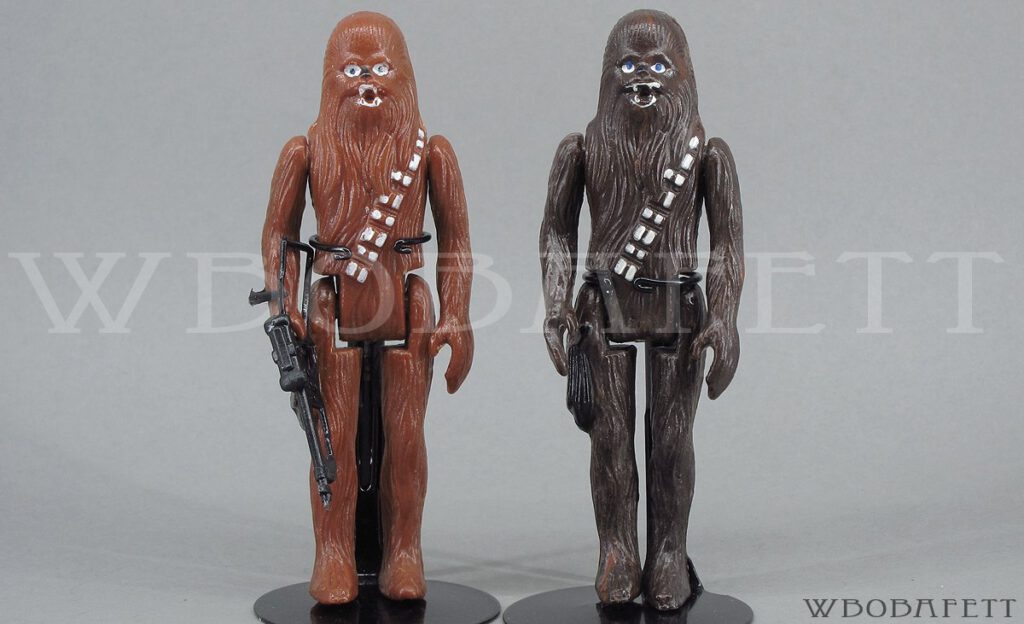 Comparison from the front. the mould and material is a match over all. The Dark one is made out of darker plastic and not painted dark!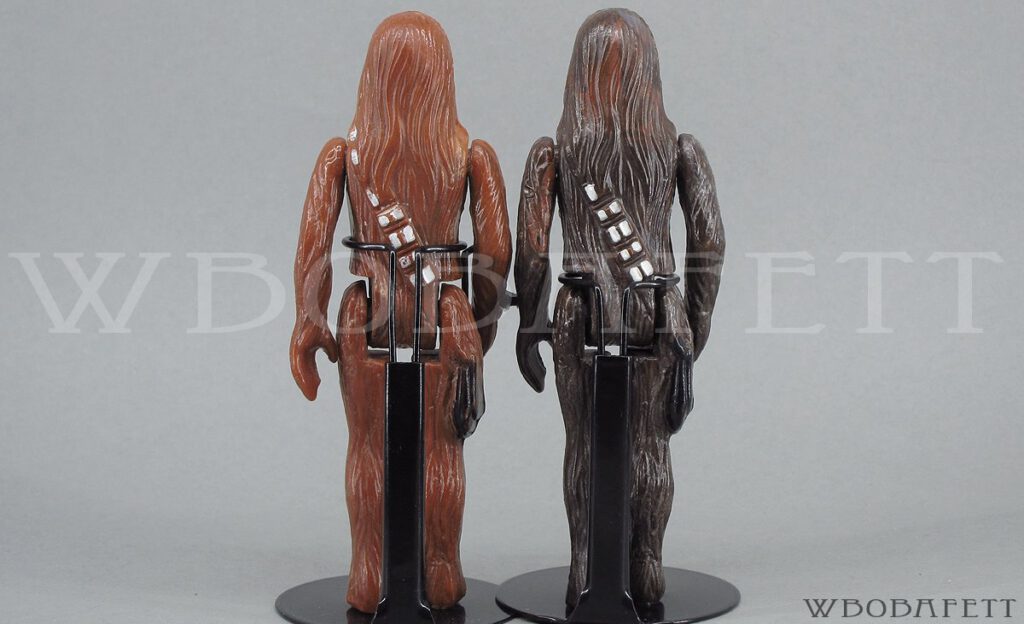 As you can see, some light brown plastic granules made it into to the ejector as well. To the head and arm we can spot the very same colour then compared to the regular standard light brown one.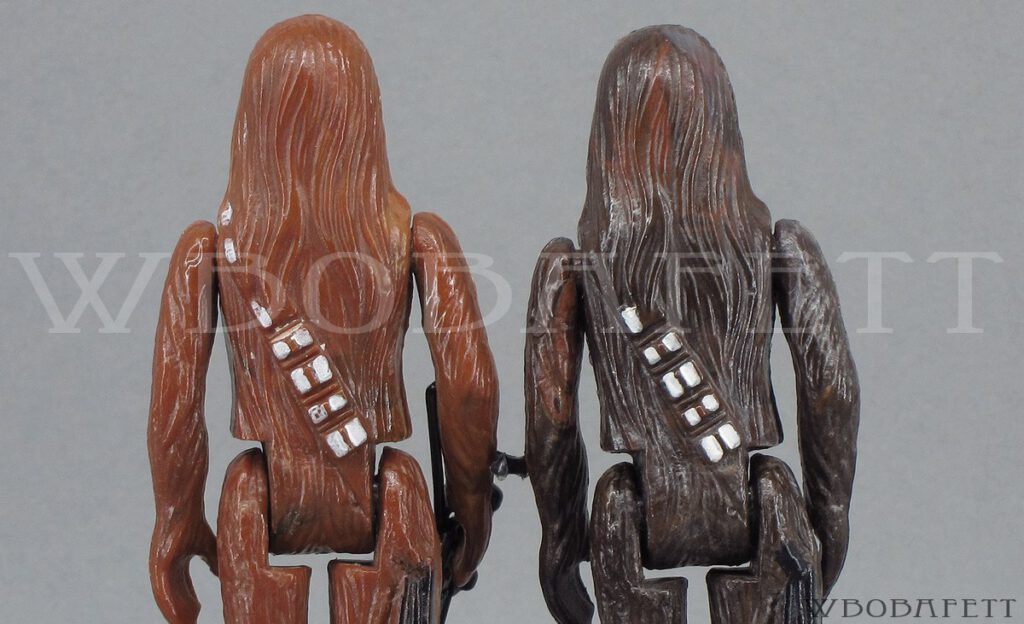 Astonishingly the light brown one also shows signs of remnants of dark brown plastic granules being in the ejector. Do you spot them?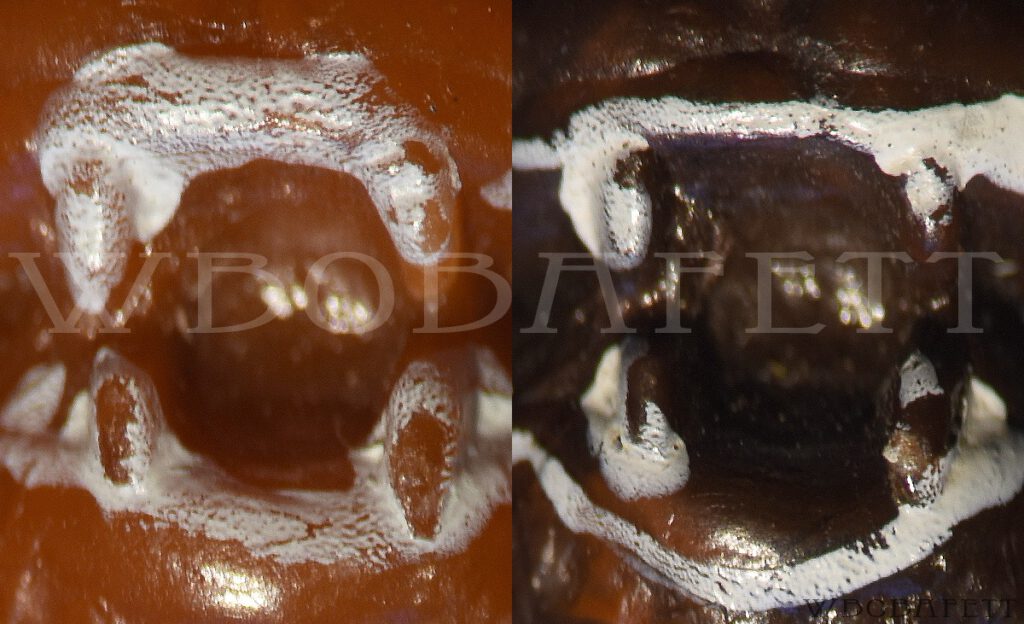 As you can see under the microscope: The colour applied is the same. Its the same type, its applied the same way, it even dried the same way. It also looks the same age!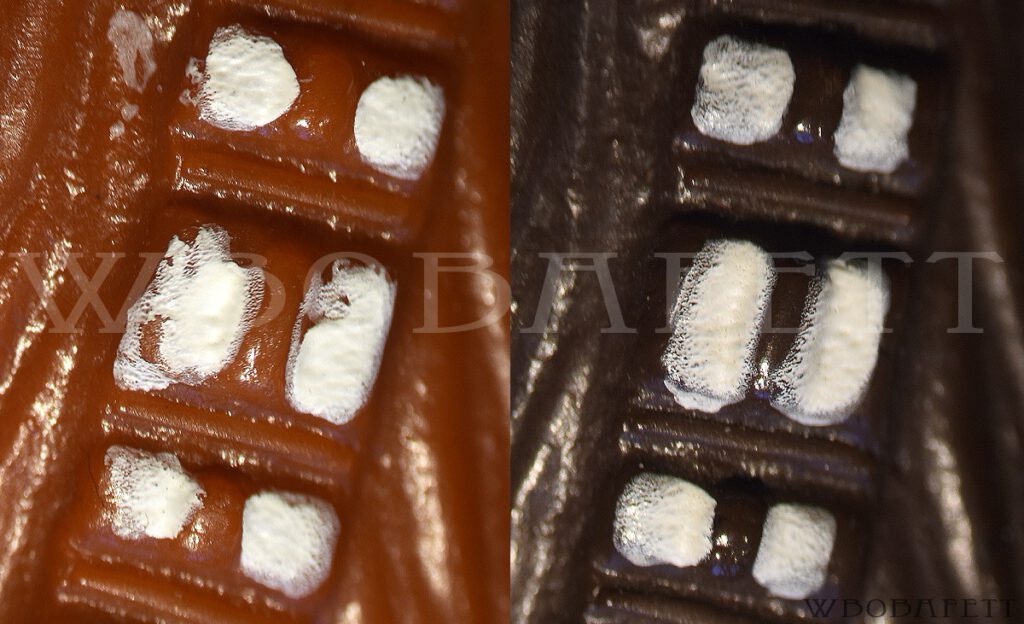 Same here regarding the picture. The colour is the same and at same age! There is no doubt to me what you are seeing here: Its a very unknown variant on Hungarian Chewbacca!