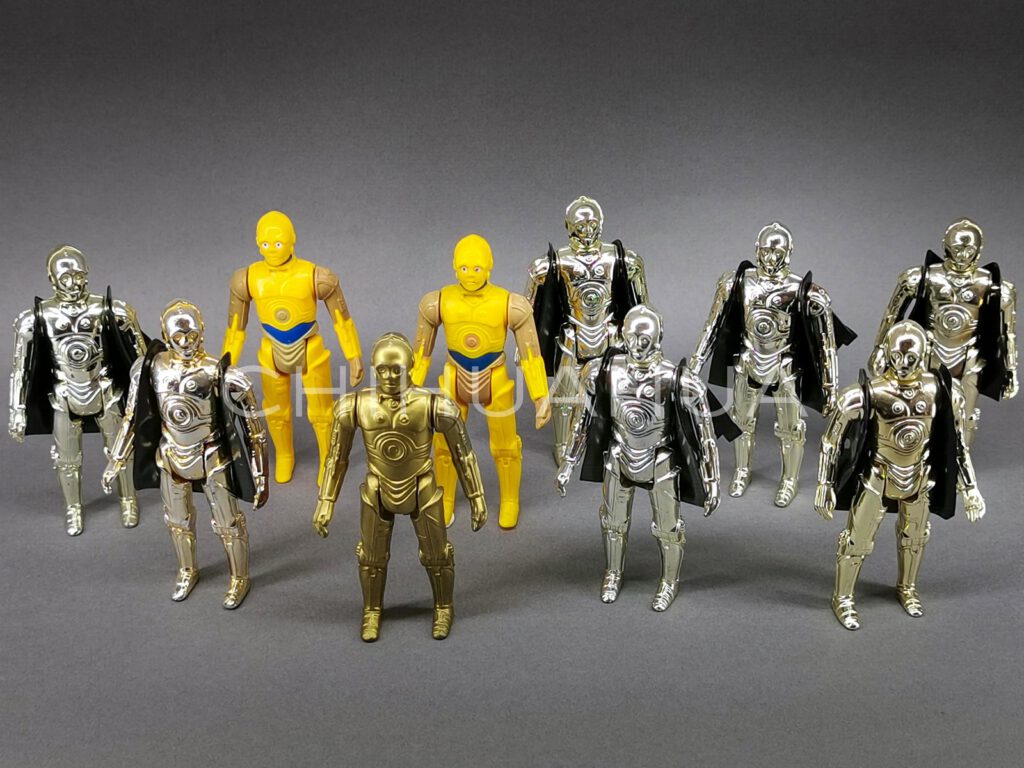 One of the hardest production figure runs to complete thanks the Glasslite versions and both late Kenner era Family II NCOO and HK figures.
F1 HK
F1 Raised bar
F1 Droids
F1 Glasslite
F1 Glasslite Droids w/blue eyes
F1 Glasslite Droids w/black eyes (missing)
F2.1 HK
F2.2a NCOO
F2.2b HK
F2.2a Lili Ledy NCOO
F2.2b Lili Ledy HK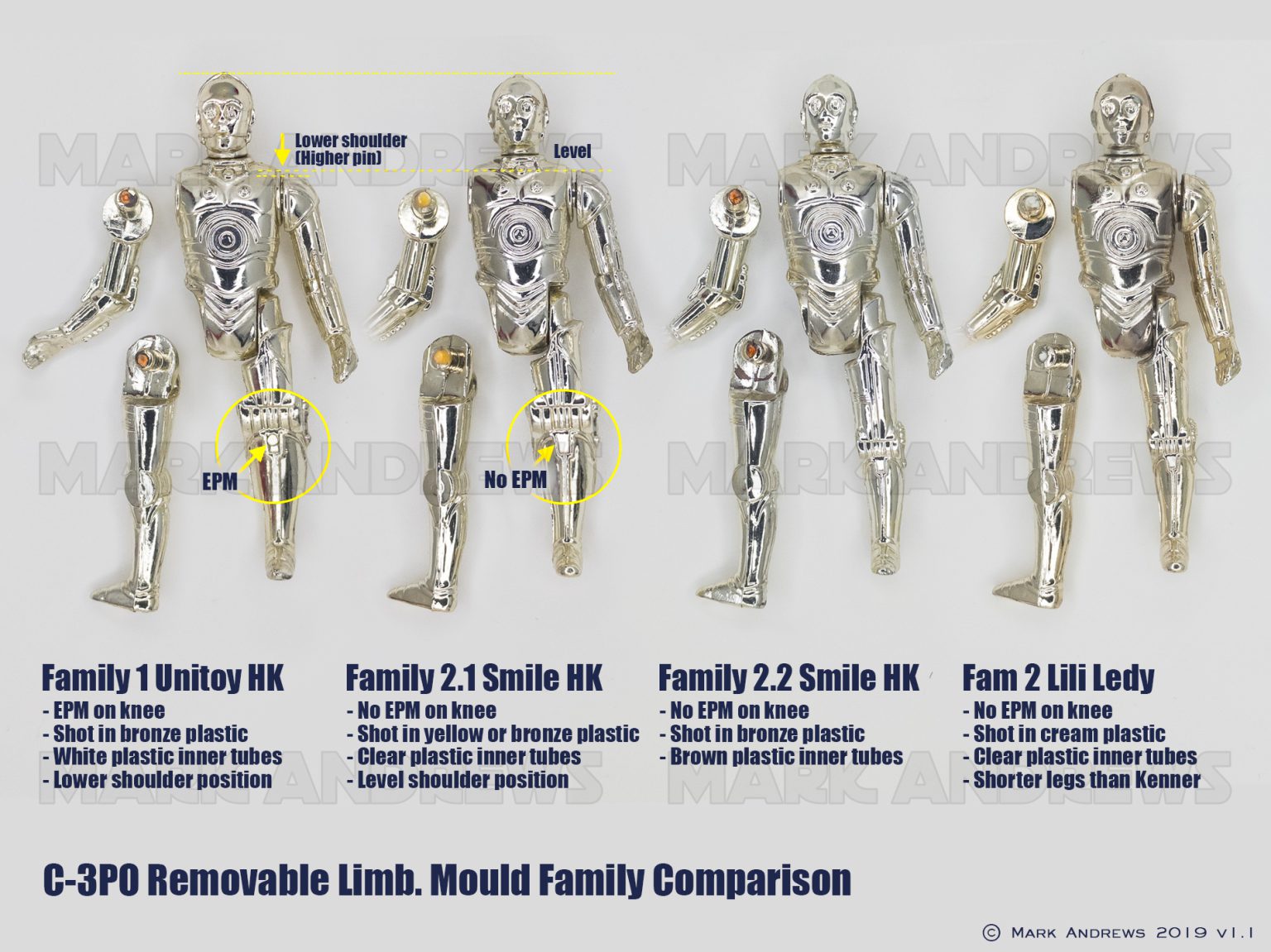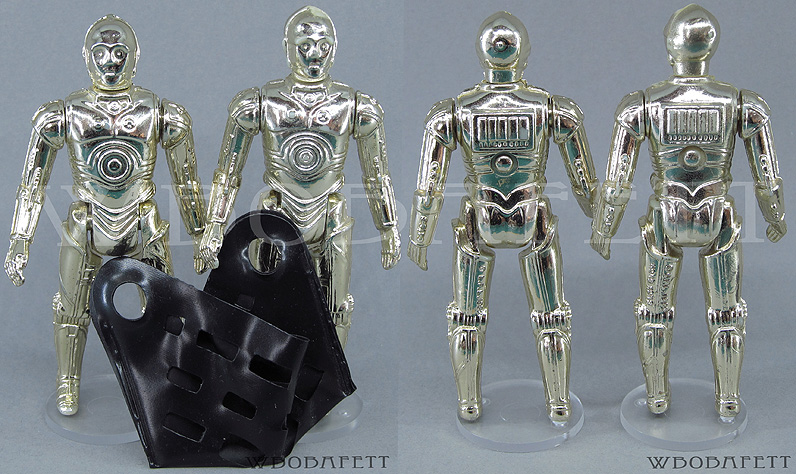 We can find C-3PO removable limbs with HK COO and with No COO.
Both LL figures are made out of the typical white plastic and both versions have "Kenner" pendants although this is pretty much unknown.

Both COOs can be found with either a "fat" or a "slim" head. The slim headed ones can be called factory error, because a wrong head – the head from the fixed limbs C-3PO, was accidentally used. For more see: C-3PO