F1 – Smile (HK and No COO)
Moulded silver helmet/Painted green face
Grey/Tan limbs (Degraded??)

Moulded Green Face/Painted silver helmet
F2.2 – Lili Ledy/MIM (No COO)
Moulded silver helmet/Painted green face

Mould line under boots (Black gloss paint)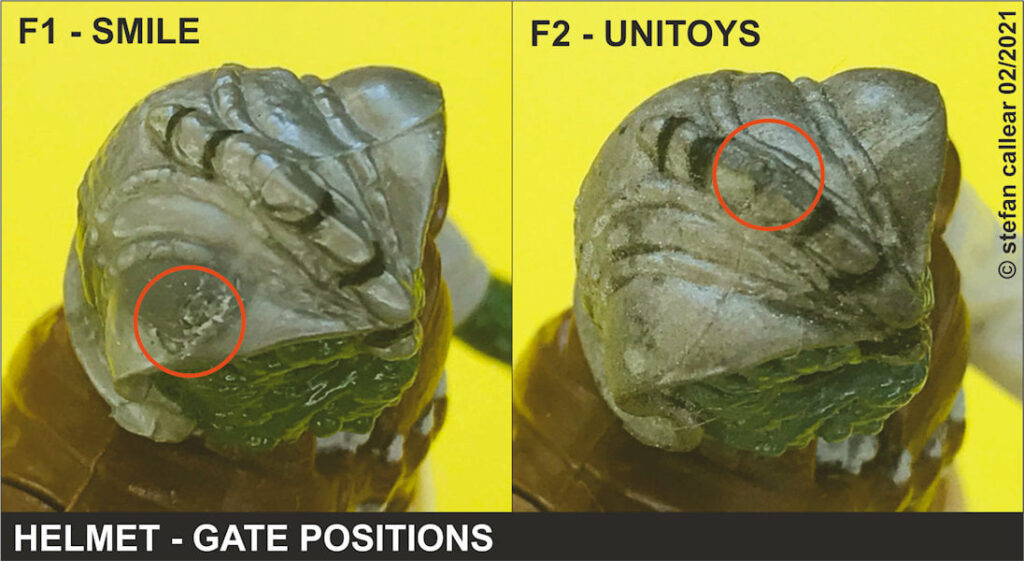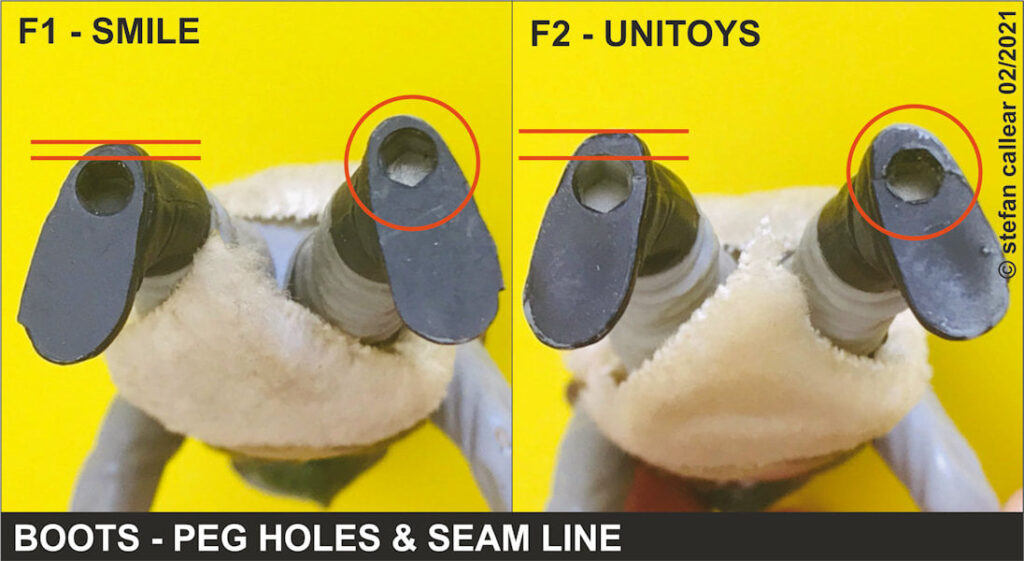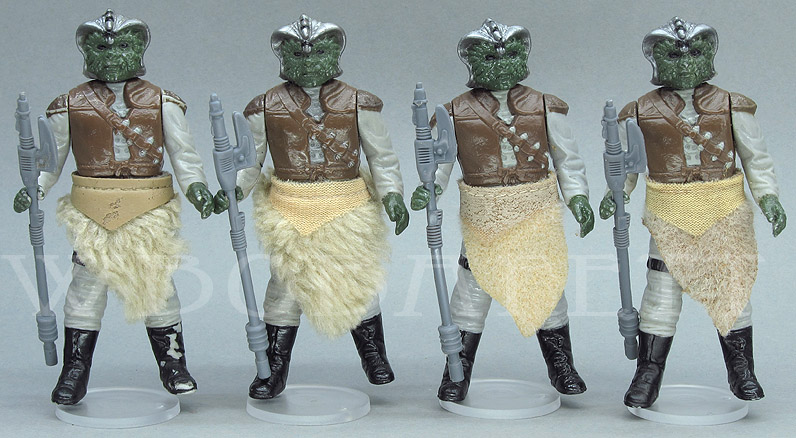 Mainly four different skirts can be found on Klaatu. The materials differ on the skirt itself as well as on the sewn-on belt.
On the left we have two version of the "fluffy" skirt. One comes with a leathery belt and the other one has a simple fabric sewn on. Both of these should be the earlier versions, because none of them can be found on MIM cards. In general most MIM cards contain LL Klaatus combined with Kenner skirts.
Next up are the two versions with the "flat fur". These can be also found with a fabric sewn on or with kind of leathery material "added". This "material" is often very tacky and seems to shrink in time. I really could bet that the belt on my example was once completely covered with that tacky stuff and now you can see the fabric through at some points. Interestingly exactly this version can be found on some PBP and some MIM cards, but is at the same time the most rare skirt variant. It's extremely hard to find one with that leathery tacky stuff still on. That's why we could assume that the other version is just a damaged version where the leathery layer has totally gone. In my case the two examples are also very different in color regarding the flat fur skirt itself what makes it difficult to say for sure if they were once the same or if LL really produced those with and without leathery layer.
It can be noted that there is also fluffy skirts (version 2) with that kind of leathery belt known. It's all very confusing, but I think future investigations will show if there is five, four or only three versions existing.