The scarred COO shown on the far right is unique to Glasslite, therefore the closest COO relative is the Kenner scarred version which is used for the comparison below.
DIFFERENCES:
Compared to his Kenner counterpart, the Glasslite Darth Vader has:
Moulded in harder plastic
The black plastic used has an overall more glossy appearance
Different spray mask on chest plate
Paler red paint detail
Different spray mask on belt buckle with unpainted black raised circle
Packaged with a semi-transparent v8 Lightsaber & unique cape
One of the scarred COO's is slightly modified compared to Kenner's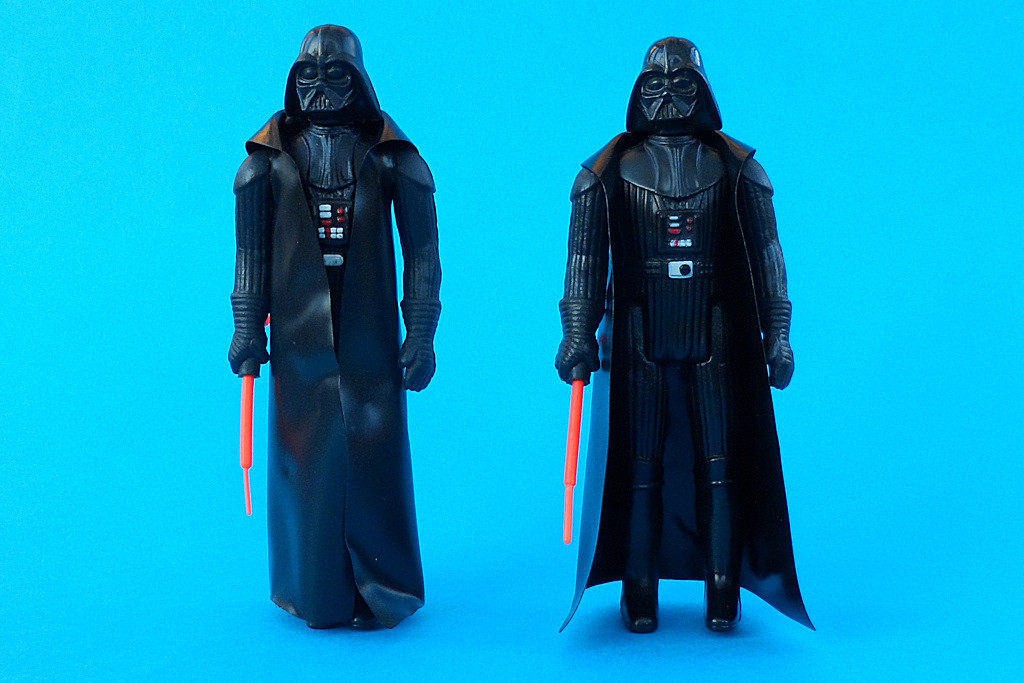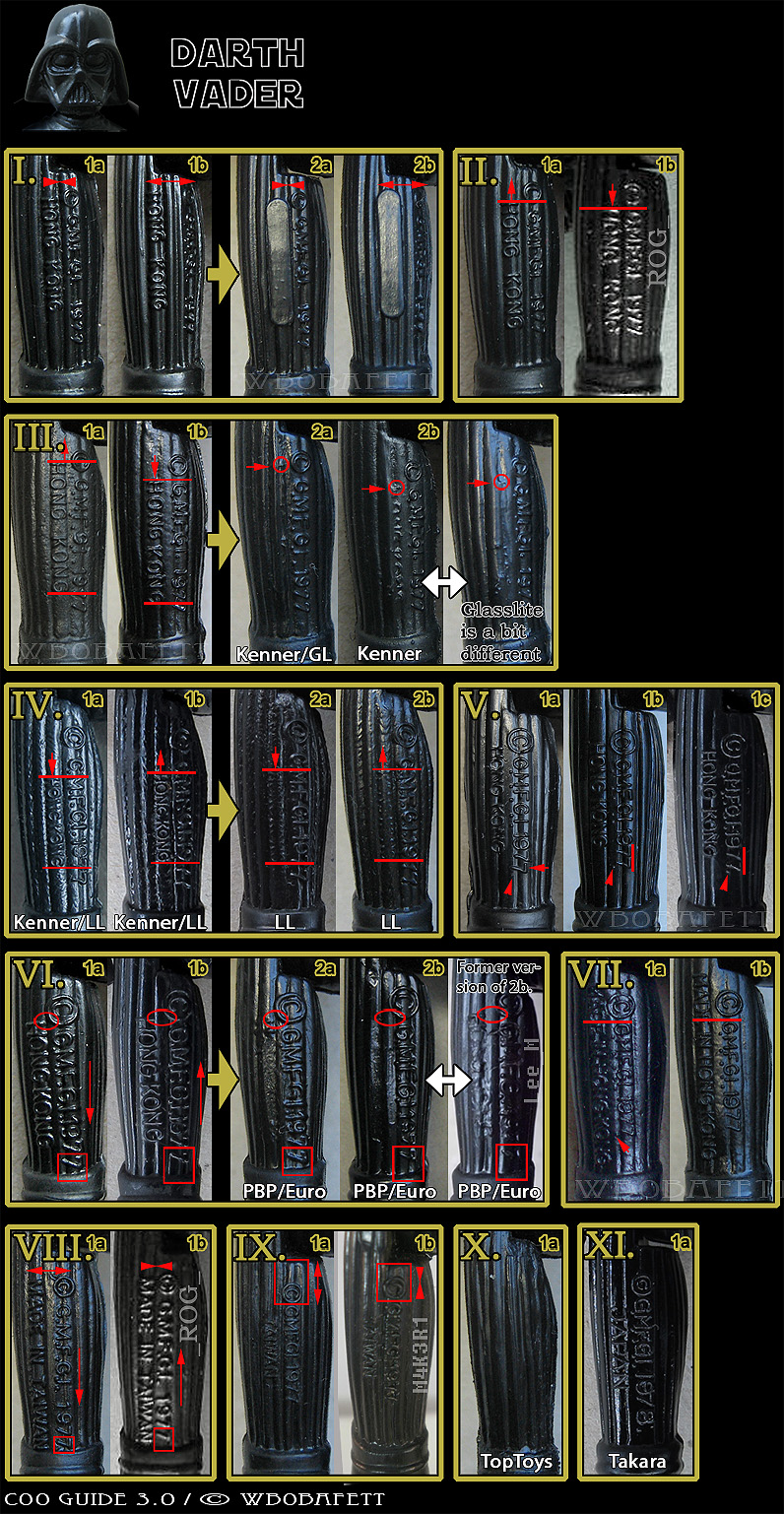 The Glasslite Darth Vader belongs to COO family #III this family contains two main COO marking variations.
The original mold tooling was stamped "HONG KONG" where the production for the earliest version of this figure took place. During the products life and possibly as part of a cost reduction exercise production was moved. There the country of origin "HONG KONG" was filled in, leaving a scar where the "HONG KONG" stamps once where.
The last modification, possibly a repair took place when the tooling was shipped to Brazil and Glasslite reworked the tooling leaving a slightly different scar pattern on the Glasslite figures.
The Glasslite Darth Vader came with a semi-transparent v8 Lightsaber compared to the Kenner v2 Lightsaber.
DIFFERENCES:
Compared to the Kenner lighsaber, the Glasslite lightsaber is:
Duller in colour
Thicker Tip
Larger in length
Semi-transparent with flecking
Floats during the water test
WATER TEST:
Both lightsabers float when placed in water
Kenner lightsaber sinks when tapped
The Glasslite Darth Vader came with a cape similar in overall size to it's Kenner counterpart however it has several distinguishing features.
DIFFERENCES:
Compared to the Kenner cape, the Glasslite cape has:
Large rounded bottom corners
Wider space between the arm holes
Smooth glossy inside finish with a faint 'manufacturing' lines, Kenner has a duller finish.
Smooth matt outside finish, Kenner has a cross-hatch pattern and zips when you run your finger nail across it.