Guerreiro Imperial – Soldado de Elite do Império 
DIFFERENCES: Compared to the Kenner counterpart, the Glasslite Imperial Hoth Trooper has:
• Moulded in harder plastic
• Mould flash on the right boot
• Melt marks
• A scarred raised bar China COO
• Separate visor holes in the helmet unlike the China "univisor"
• Thicker black lines on the shoulders
• Thicker spray mask on the belt button
• No vinyl skirt
• Packaged with a light blue imperial rifle
The Glasslite Imperial Hoth Trooper came with a light blue rifle compared to the dark blue rifle common to Kenner. Note that this imperial rifle mould can also be found in black version and came with the Glasslite Vlix action figure.
DIFFERENCES:
Light blue

Large flashing marks on top of the rifle

Sinks during the water test
WATER TEST: Both Rifles float when placed in water…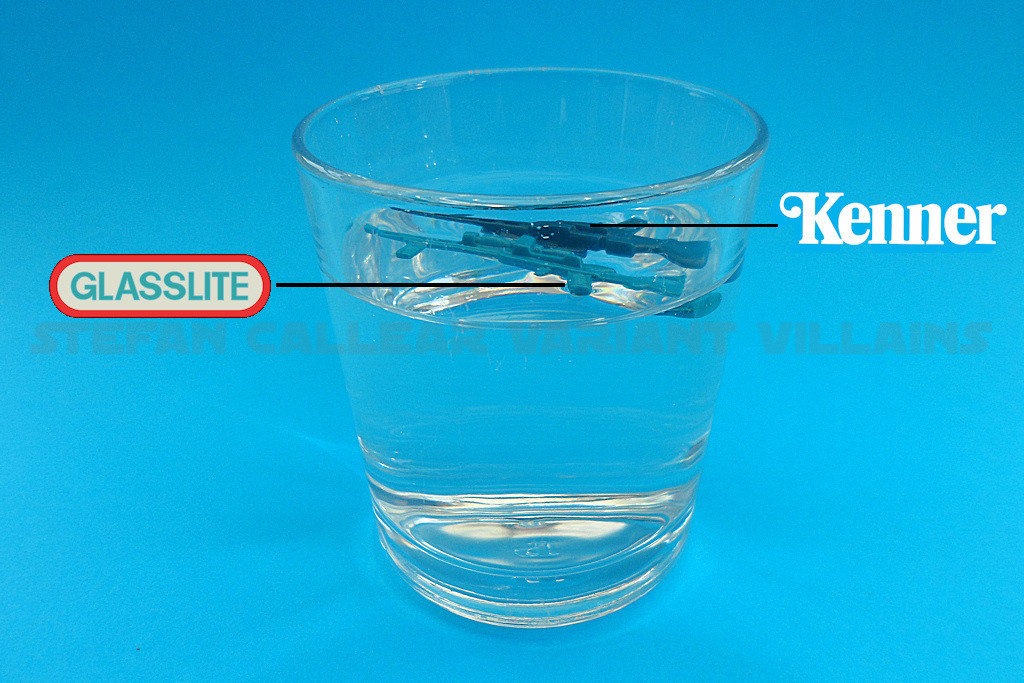 However the Glasslite Rifle sinks when tapped.