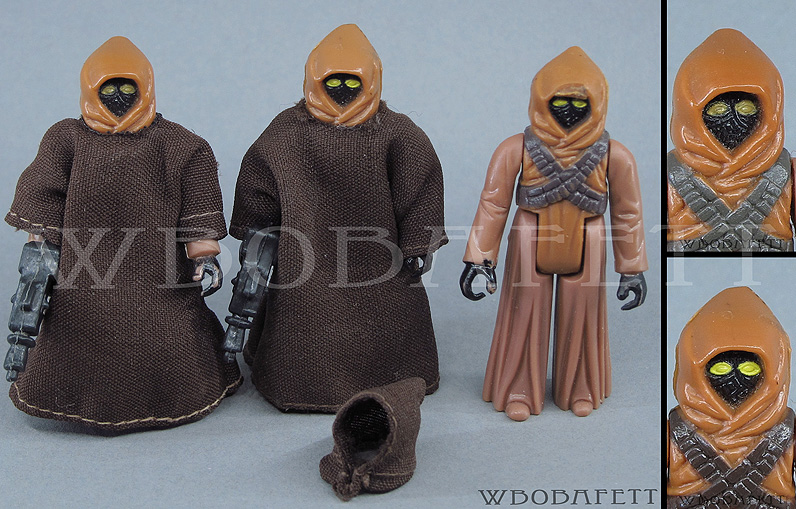 The LL Jawa was also produced in many variations. You can already spot two different stitching colours on the ones pictured above: a light one and a dark one. There should be also a version with an attached (sewn on) hood. If it is real it must be very rare and maybe a very early version.
To the right you can see the main variant on the eyes. There is duller, darker sprayed eyes, as well as very bright yellow sprayed eyes existing.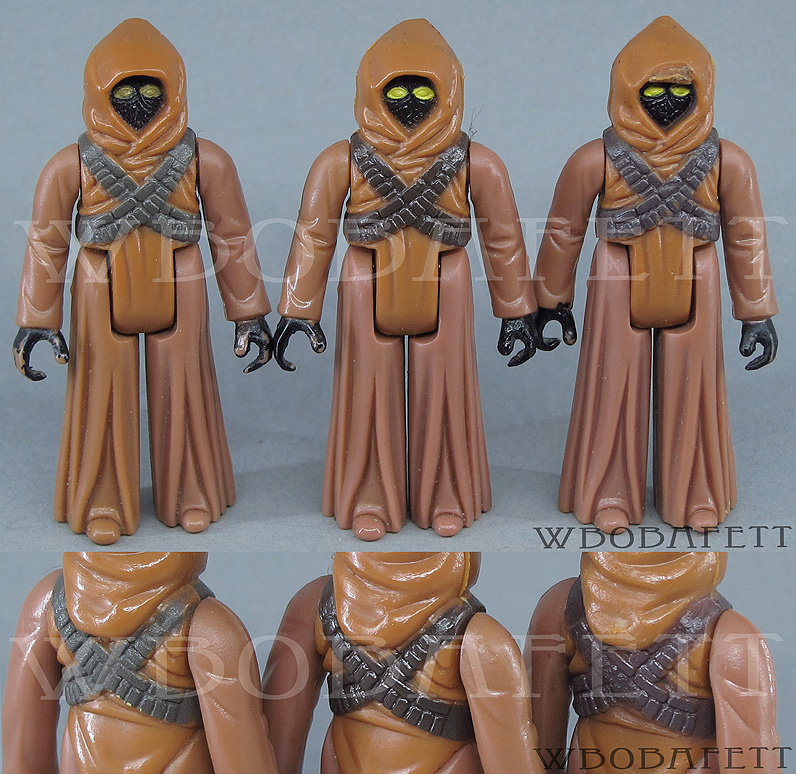 On the bandolier three main colours are known to exist: A grey, a brown and a reddish one. The brown one always is very glossy and seems always to go with the very bright sprayed eyes. The reddish one is the rarest of all those.