The Jawa Blaster was usually released with the following combinations of colour to figure:
Black-Blue Jawa Blaster:
Black Jawa Blaster:
Silver Jawa Blaster:
There are 3 main mould variations in existence. Subvariants do exist and may not all be documented. As a result of the fact that these were shot on a sprue tree in higher numbers the subvariants may vary heavily depending on the steel mould used.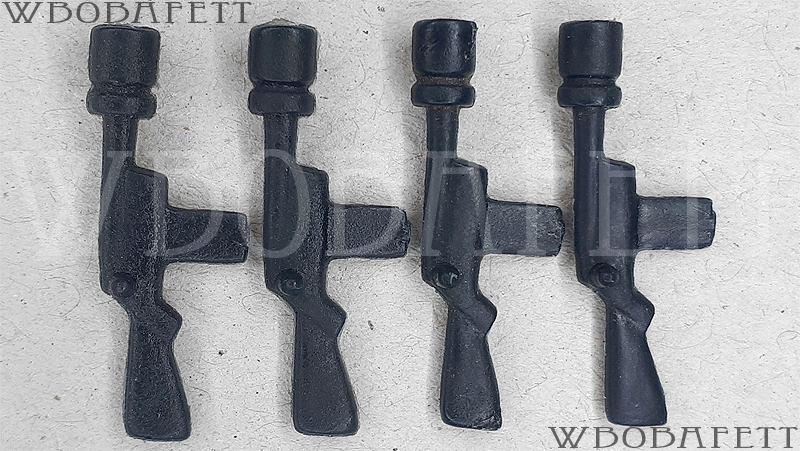 M1 was produced by UNITOY in Hong Kong. It looks like the mould in time got rougher and rougher, probably due to aggressive cleaning and abrasion. The following colours are known:
black-blue (semi translucent blueish)
black-blue (semi translucent greenish)
black-blue (semi translucent greyish)
Different stages in the ongoing abrasion to the mould are also shown:
KADER / K.CHINA / GLASSLITE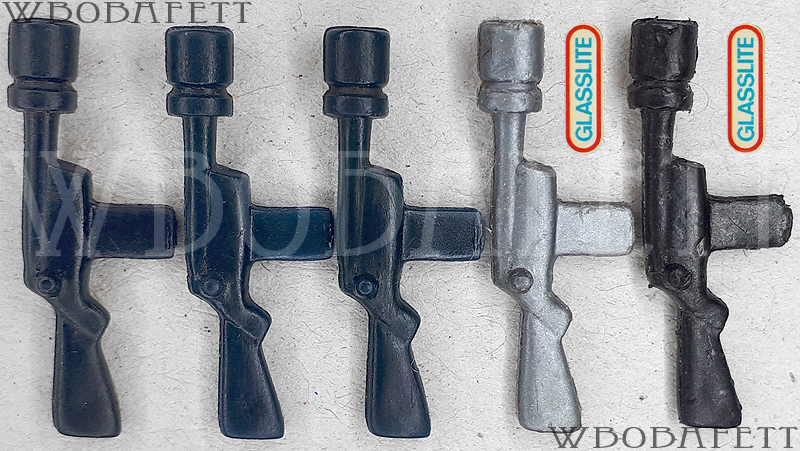 M2 was produced by KADER in Hong Kong. This is the early mould made by Kader followed by M3 in later production. The mould was used in the China plants later on in ROTJ area and also was later used by GLASSLITE in Brazil for their POTF line. The following colours are known:
black-blue (semi translucent greyish)
dark-blue (translucent blueish)
dark-blue (translucent greenish)
silver (GLASSLITE)
black (GLASSLITE)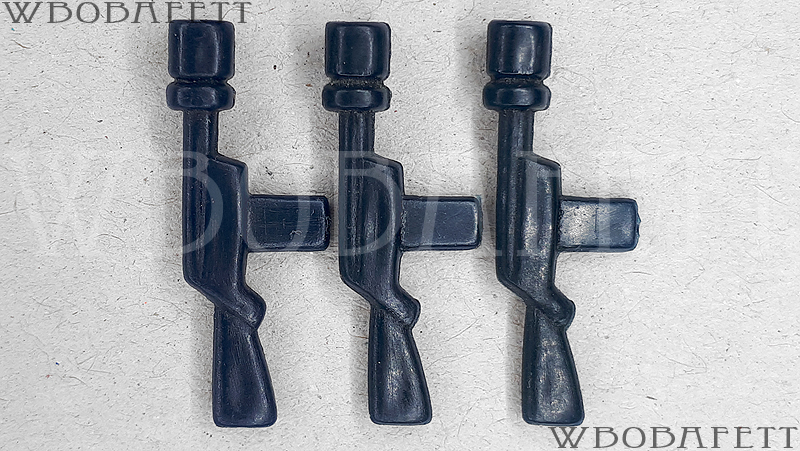 M3 was also produced by KADER in Hong Kong. The following colours are known:
dark-blue (semi-translucent greyish)
dark-blue (translucent blueish)
dark-blue (translucent greenish)