The Ree Yees Rifle was usually released with the following combinations of colour to figure:
Golden Ree Yees Rifle:
There are 3 main mould variations. Subvariants do exist and may not all be documented. As a result of the fact that these were shot on a sprue tree in higher numbers the subvariants may vary heavily depending on the steel mould used.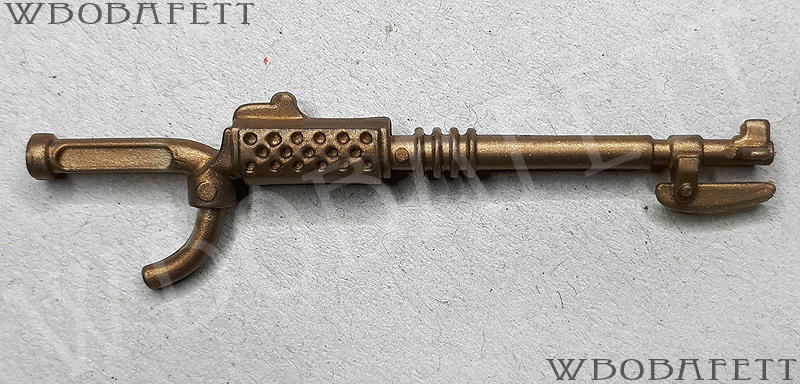 M1 was produced by UNIVERSAL MANUFACTURERS in TAIWAN. The following colours are known: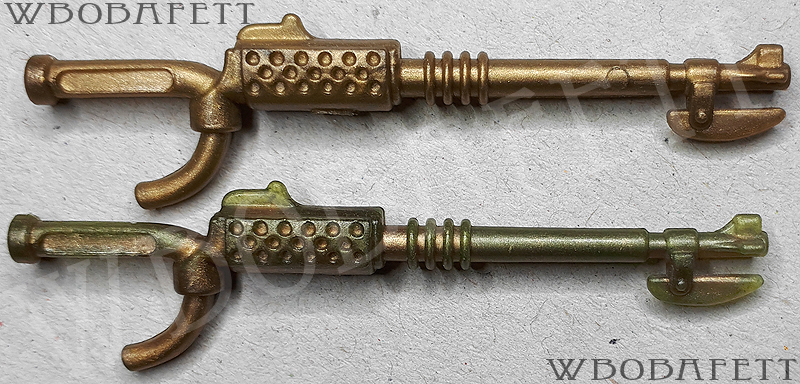 M2 was produced by SMILE in Hong Kong. The following colours are known:
gold
greenish gold (translucent)
black (Mould sent to KADER for the DROIDS Uncle Gundy figure)
GW ACRYLIC REE YEES RIFLE DISPLAY CASE
Besides the licensed production through the Lili Ledy company, the bootleg production in Mexico was not in hand of larger factories. These were family businesses, small establishments, that made their own moulds, their own machines to inject the plastic. Therefore there is no specific lines or producers known.
This rifle shown below was only produced in the 80s and came in accessory sets and was also packed with various figures including a fully articulated (f/a) Ree Yees bootleg. Here shown is one colour of many in existence:
This rifle was produced by Spółdzielnia Rzemieślnicza "Wytwórczość Różna" for the so called "DELUXE" line in Poland. The mould was only used in the 80s (1986-89) and came with the resident Ree Yees figure. The rifle is known in the following colours: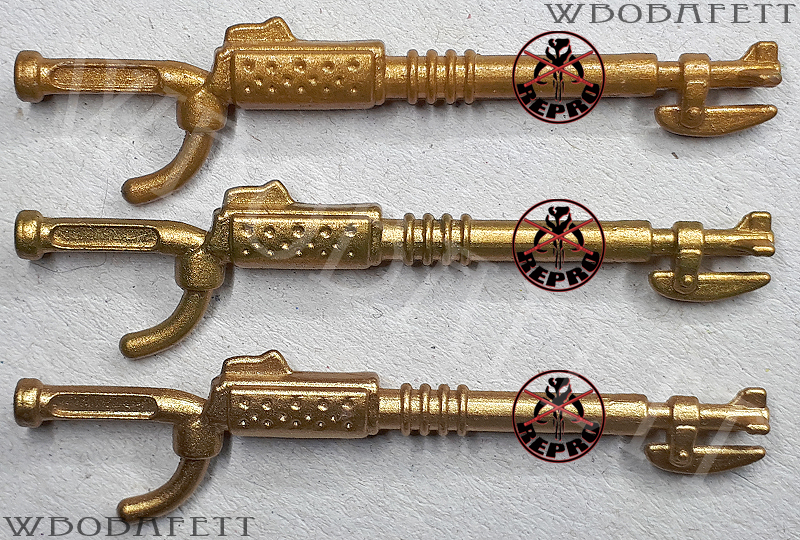 The R1 is one of the most common reproductions out there. It has been around for decades.  They are casted in a white or grey opaque colour and are painted golden. As you can see above they exist in different gold shades. They don't swim when submerged in water and therefore are an easy spot. The following colours are known:
bronze
yellowish gold
reddish gold