Temporary version until Wolff redoes in VV format
Yoda's Cane was released with the following combinations of colour to figure:
Brown Yoda Cane:
There are 4 main mould variations plus subvariants. More subvariants may exist. As a result of the fact that these were shot on a sprue tree in higher numbers the subvariants may vary heavily depending on the mould used.
Mould COMPARISON: M1, M2 & M3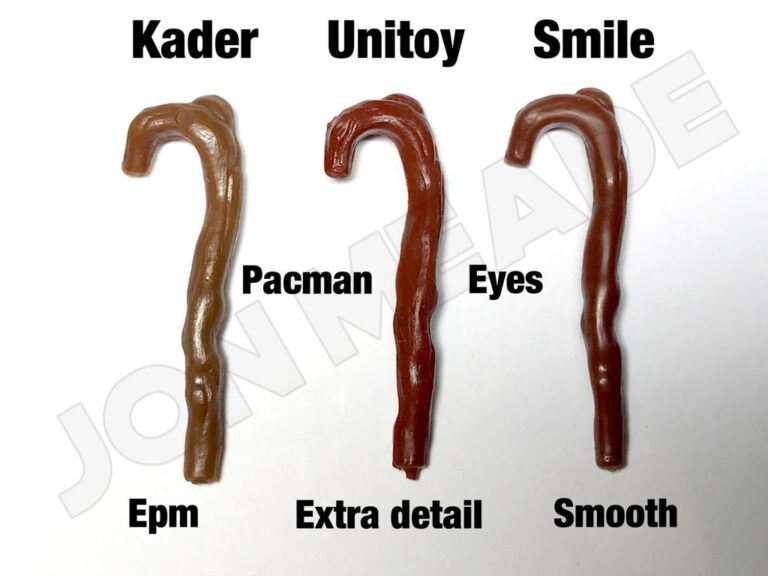 KADER / KADER CHINA / LILI LEDY
Yoda has always been a hot character to collect, plenty of variants for focus collectors. This has to be probably the best repro cane I've came across.
For this example I've compared it to a LL cane. Has EPM and colour is good. Also sinks like the original counterpart.
Although the most accurate repro cane it still has major tells so shouldn't be to hard to identify, though most pictures people use on sales post or eBay listings just aren't good enough. Always ask for better pictures.
Tells include the cuts. Both ends are cut clean. Also there are many tiny air bubbles on these. They're also more rigid than most canes.
Be safe!