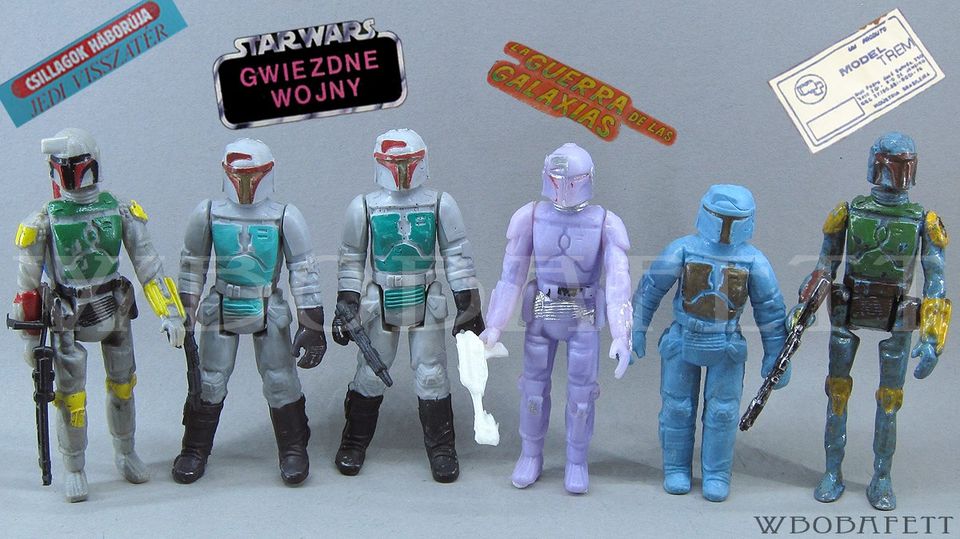 Hungarian/Polish 1st Gen x2/Mexican S/A / Polish Unart/ Model Trem Custom.
Bootlegs from the 80's
The Hungarian Csillagok came with a crossbow. He can be found in three colour variants.


The Mexican s/a Fett can be found in multiple colours. he is a tough figure to track down especially with hit original blaster.

The Polish 1st gen figures can be found in multiple colours and are usually paired with Stormtrooper blasters.


The Polish unarts came without any weapons but in a large verity of colours.