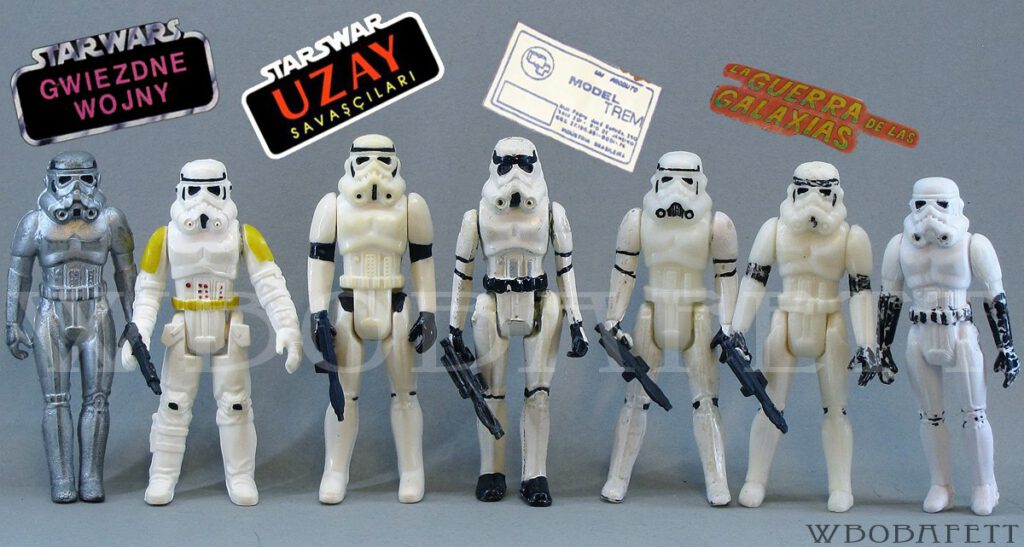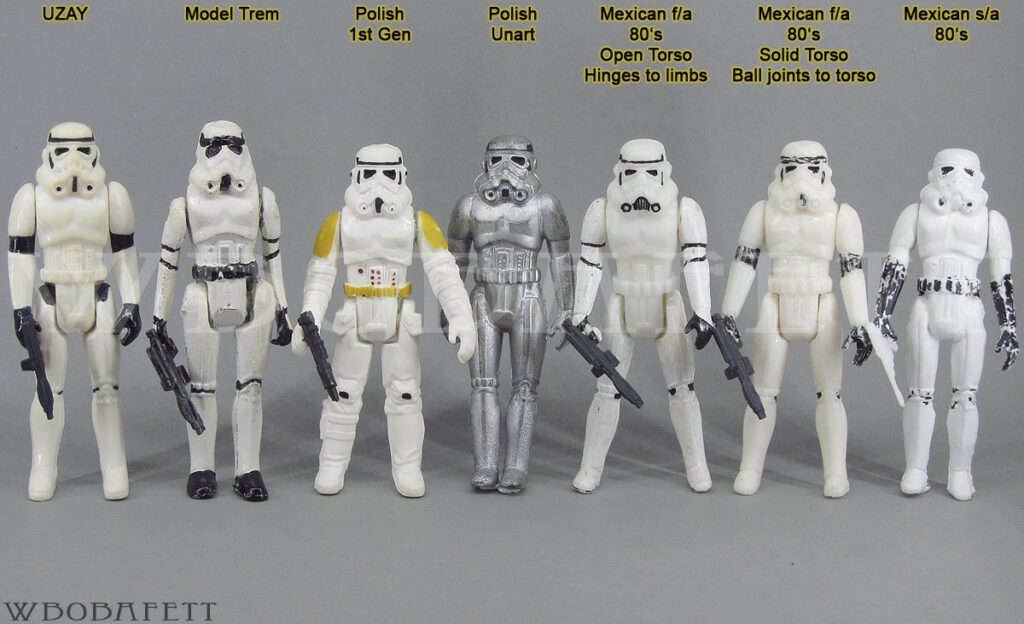 Bootlegs from the 80's. Many bootlegs were made and many different versions exist.
Uzay in Turkey made mainly two versions with thin armbands or on thick one.

Model Trem in Brazil made only one version in my opinion.

In Poland we have this 1st Gen. The unarticulated version exists in different moulds and in black, silver and white.

In Mexico we have beautiful examples, fully articulated or semi articulated with different torso limb connections.