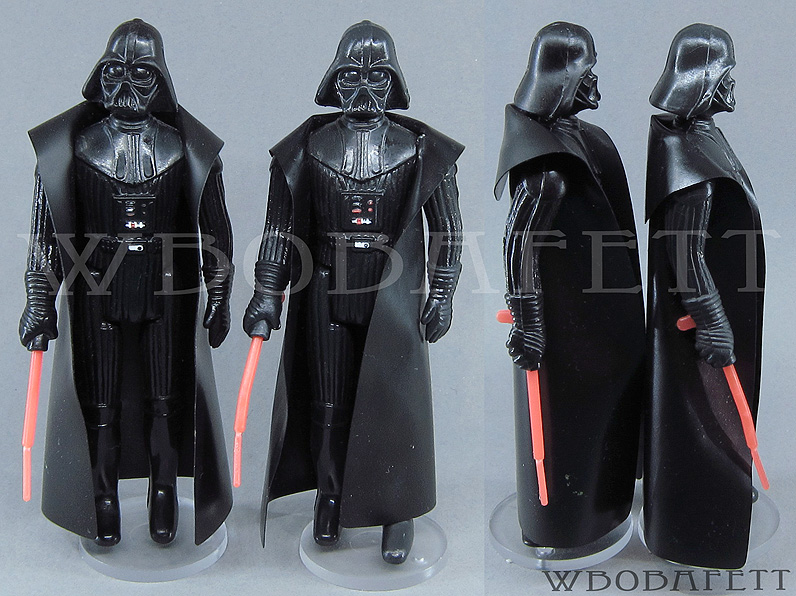 On Vader there are two main variants. The early version has HK Coo. This must have been changed in time. What can also be noticed is that the early version (to the right) is made out of a paler, more greyish and a bit violet looking plastic. It is very hard to picture this, but it is really obvious when you hold them both in your own hands.
There are also two different capes known on Vader. Both are pictured above. You can read more about those capes in the article released by Ozio: LL HK Vader
I was also able to find two different sabers. One has a letter to the hilt the other one not. I'm not sure if these belong to certain versions (HK, No Coo) and would mostly guess that the ones with out letters are short shots or from very used moulds.